Description
TAKE 6 is the most awarded a cappella group in history, with TEN Grammy's, ten Dove Awards (Gospel Music Awards), and countless other awards, including two NAACP Image Award nominations and induction into the Gospel Music Hall of Fame.
TAKE 6 celebrated their 25th Anniversary last year with a World Tour including Asia, South America, Eastern and Western Europe, Australia, Canada and the United States.
On March 24, 2018 TAKE 6 will headline the 2018 Inspire Arts & Music Programs Fundraiser in Boston, Massachusetts at the historic Strand Theatre. The concert will commence with special performances by the IAM percussion groups - HYPE and Denney Drums, Kotoko Brass, followed by 90 minutes of TAKE 6.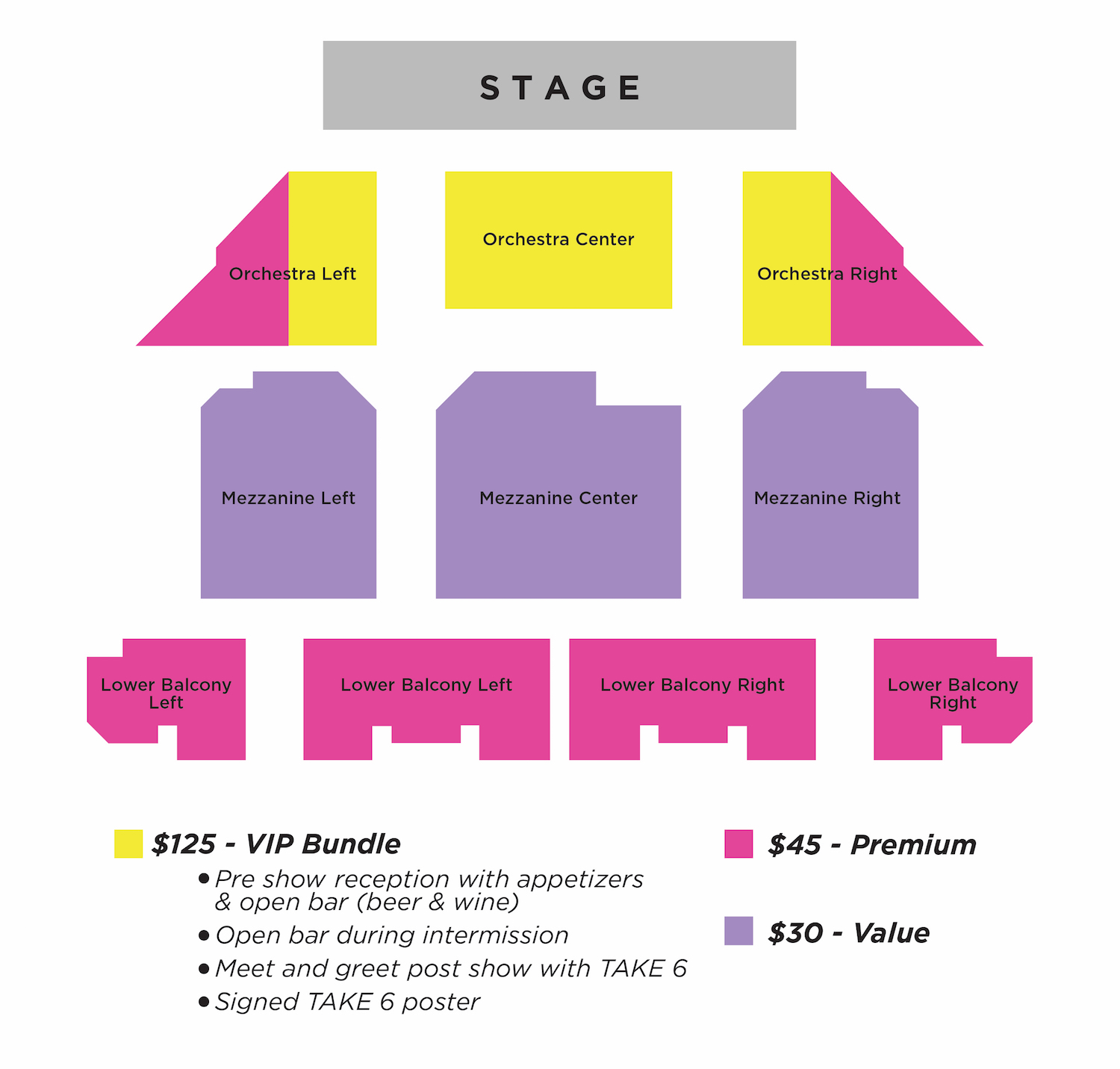 For Accesible Seating, please call to order 617-268-4600 ext. 103
Please note the balcony overhangs the mezzanine
Box Office/Will Call, 4pm
Doors, 6pm
Show, 7pm