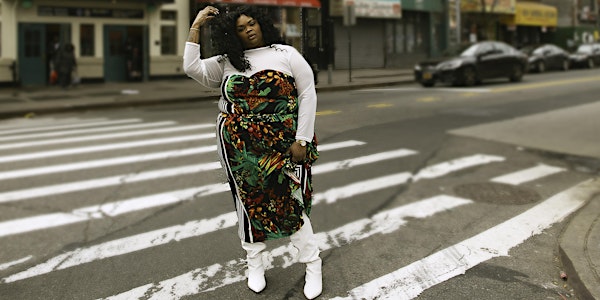 An Evening with Sesali Bowen
An Evening with Sesali Bowen, author of memoir/manifesto Bad Fat Black Girl: Notes from a Trap Feminist (October 2021)
About this event
Sesali Bowen is a multifaceted writer, media personality, and cultural commentator with a background in reproductive justice and Black feminist frameworks. She was born and raised on the Southside of Chicago and currently lives in New Jersey.
She is currently the creator and host of Purse First, the only podcast that focuses exclusively on female and queer rap. She is the former Senior Entertainment Editor at NYLON magazine and one of the architects of Refinery29's Unbothered.
Sesali got her BA from DePaul in 2012 in Women's and Gender Studies and her MA in Gender Studies from Georgia State University. This launched her into several years of work at the national headquarters of progressive organizations like Planned Parenthood.
Pre-order her book: Bad Fat Black Girl: Notes From A Trap Feminist
Follow her on: Instagram | Twitter | YouTube
Co-organized by the Women's Center and the Center for Black Diaspora, and co-sponsored by African and Black Diaspora Studies, Peace, Justice and Conflict Studies, Women's and Gender Studies, Writing, Rhetoric and Discourse.