Description
"What is it we want when we can't stop wanting? I say God." Such core revelations are what comprise the latest work of world-renowned poet Christian Wiman. The intermingling of calling and desire, the inhering of the self in our work, the catalyzing hunger of longing -- these tensions form the high-wire of meditation that Wiman treads. Hear this critically acclaimed poet investigate the ineffable essence of God's calling in our daily lives in his brand new work, presented for the very first time, commissioned under CFW's inaugural Artist Fellowship. Ticket includes a reception with drinks following the program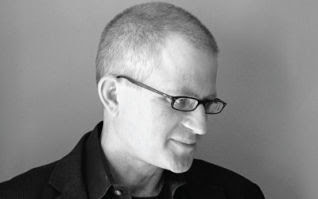 Christian Wiman is the author, editor, or translator of ten books, including Hammer is the Prayer: Selected Poems (FSG, 2016), My Bright Abyss: Meditation of a Modern Believer (FSG, 2013), and Stolen Air: Selected Poems of Osip Mandelstam(HarperCollins/Ecco, 2012).
Mr. Wiman has written for the New Yorker, the New York Times Book Review, the Atlantic Monthly, and numerous other publications. He is a former Guggenheim Fellow and holds an honorary doctorate of humane letters from North Central College. His particular interests include modern poetry, the language of faith, "accidental" theology (that is, theology conducted by unexpected means), and what it means to be a Christian intellectual in a secular culture.
Mr. Wiman has been a Jones Lecturer in Poetry at Stanford and a visiting assistant professor of English at Northwestern, and for three years he served as Visiting Scholar at Lynchburg College in Virginia. From 2003 until 2013 he was the editor of Poetry magazine, the premiere magazine for poetry in the English-speaking world. During that time the magazine's circulation tripled, and it garnered two National Magazine Awards from the American Society of Magazine Editors. For the magazine's centennial year, Mr. Wiman edited, with Don Share, The Open Door: One Hundred Poems, One Hundred Years of Poetry Magazine (University of Chicago Press, 2012).
*Please note no refunds will be issued for this event.