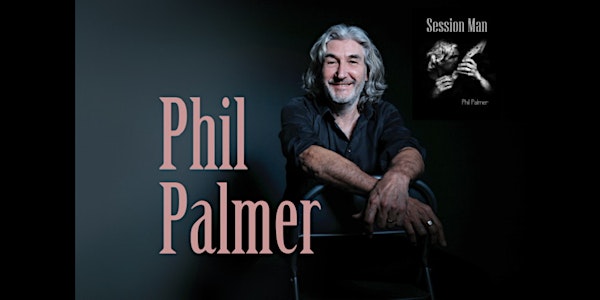 An evening with Phil Palmer
World renowned session guitarist talks about his book & life on the road with Dire Straits, Eric Clapton, Tina Turner + more
When and where
Location
The Camden Club 72-73 Chalk Farm Road London NW1 8AN United Kingdom
Refund Policy
Contact the organiser to request a refund.
Eventbrite's fee is nonrefundable.
About this event
Phil Palmer; the man behind the music. Stories and songs from a 50 year career working with some of the world's biggest names in entertainment. Read the book and experience his journey in this exclusive and intimate setting with added Q&A hosted by the venue's Tony Moore. This is a seated only event.
Phil Palmer is a world renowned session guitarist, producer and musical director with a career spanning 50 years. Phil has featured on more than 5000 songs, 500 studio albums and over 50 number one singles worldwide. He has collaborated with artists such as Paul McCartney, David Bowie and Frank Zappa and has toured the world with some of the biggest and best bands of a generation including Eric Clapton, Dire Straits, Tina Turner, The Who and George Michael. Phil has played to TV audiences of billions during high profile events such as the Queen's Golden Jubilee 'Party at the Palace' and the London 2012 Olympics. Phil was chosen as the Musical Director for the 50th anniversary celebration of the Fender Stratocaster guitar 'The Strat Pack' which was held in 2004 at Wembley Arena in London. His fantastic new book 'Session Man' is an inspiring and in depth account of a truly amazing career.
www.PhilPalmer.com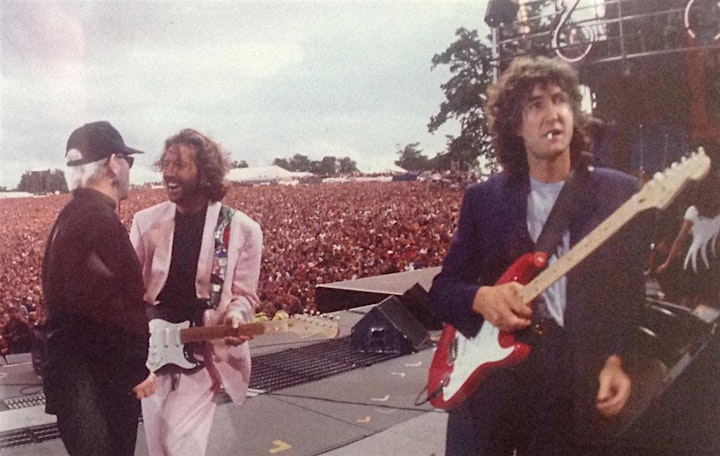 As a professional guitarist and music teacher I found this book by chance but what a fascinating story! I've been an Eric Clapton fan since I first held a guitar and Phil Palmer has literally lived my dream life. I have been encouraging all my students to read this book, especially those that are seeking a career in the session world. It really is an inspiring book and should be added to all music curriculums. Steve Young - Hertfordshire
Love this book! Knebworth - I was there when Eric Clapton broke his string and threw the solo over to Phil Palmer. What a day! Definitely recommend this book if you're into guitar or any of the artists mentioned. George Kilcoigne - Bedford
Saw Phil Palmer last night at one his Q&A nights. Really great to meet him after so many years of seeing him on stage. Very cool guy and full of interesting stories. Will go again without a doubt. James Bliss (via Facebook)
Hey Phil, saw you at the Indigo2 last night with the Dire Straits Legacy band. A real pleasure to hear those songs again. I've followed Dire Straits for years and to see all the original members back on stage together was a real treat. When's the next show? Chris Upson (via Facebook)
The great thing about this book is, although the name Phil Palmer was unknown to me, the songs he's played on are like old friends. Several times whilst reading I found myself thinking "No way!! That song too?" How this guy isn't better known amongst music fans around the world is a mystery to me. Ioannis DeGras - Paris