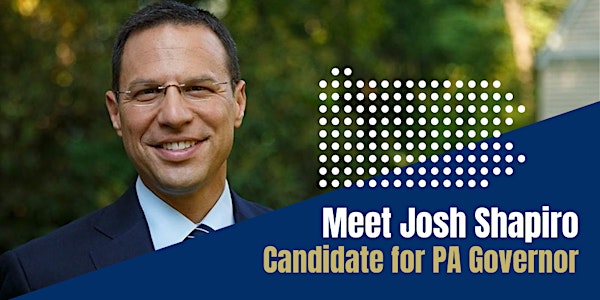 An Evening with PA Attorney General Josh Shapiro
Meet Attorney General Josh Shapiro, candidate for Governor of Pennsylvania.
About this event
The stakes could not be higher in the 2022 Pennsylvania governor's race. With the Republican-led legislature pushing forward reactionary policies at every turn, keeping the governor Democratic is more important than ever.
Bring your questions to this great opportunity to hear from A.G. Shapiro about his vision for Pennsylvania.
We're already starting to canvass for him, so come get inspired and find out how to get involved in this important race.