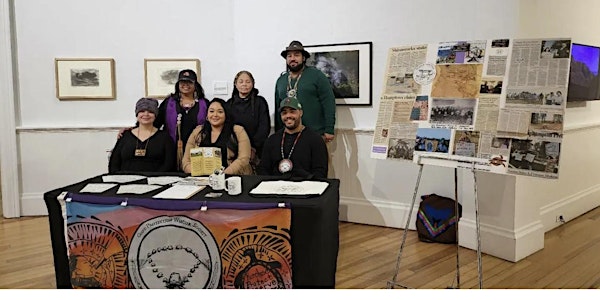 An Evening with Niamuck Land Trust
Spend an evening learning more about the mission of the Niamuck Land Trust and about the work of the Graves Protection Warrior Society.
About this event
Topic: Matinecock History
This is the seventh and finally session of NLT's ongoing educational Zoom Series. NLT will resume their educational Zoom series later this Fall season.
The focus of this session will be Matincecock History. The Matinecock tribe is one of the 13 original tribes of Long Island whose territory spanned between Flushing, Queens and Smithtown, NY. This discussion will be lead by Matinecock tribal members Donna Barron and Tecumseh Ceasar.
This is an educational online event that will provide insight into the mission and goals of Niamuck Land Trust. You will have an opportunity to learn more about board members and their involvement with NLT. This event will also serve as a means to build strong relationships and provide information on how you can become a more involved and active ally.
We are very excited for the next steps in our mission and are excited to have you join us on our journey!
Mamoweenene "We Move Together"
The Niamuck Land Trust (NLT), legally incorporated as Niamuck Land Foundation, Inc. (NLF) was founded in November, 2021 by members of the Shinnecock Nation Graves Protection Warrior Society (GPWS). Comprising permanently and solely of enrolled members of the Shinnecock Nation, the board members of NLT are committed to working to protect, preserve and purchase burial sites, and other culturally significant sites sacred to the Shinnecock Nation and their neighboring indigenous communities. With a strong base on cultural education of and for the Shinnecock community, NLT was founded as an entity with the ability to raise funds and other resources to facilitate land acquisitions and continued stewardship of these sites as they are acquired for preservation, ceremonial, and educational purposes.