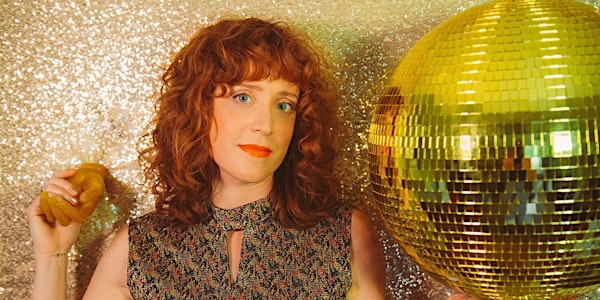 An Evening with Miss Tess
Join us for an evening with Miss Tess!
When and where
Location
The Peoples Room of Mobile 78 St Francis St Mobile, AL 36602
Refund Policy
Contact the organizer to request a refund.
Eventbrite's fee is nonrefundable.
About this event
When most people think of defiant music, they think of punk rock or outlaw country. But defying genres while transcending eras and resisting clichés is hard to pin down when it comes to artistry—unless you're talking about Miss Tess. Swinging for the fences and from the branches of jazz, country, blues and old school rock and roll, she has employed all of her influences and talents on a tour-de-force, while cleverly taking standard perspectives and ideas, like the definition of a love song, to task. After over a decade on the road, now making her home in Nashville — by way of Baltimore, Boston, and Brooklyn — Miss Tess has found a creative community that encourages and embraces wide artistic exploration and expression as much as she does.
However varied Tess' music can be, front and center sits her voice that has been described as "alternately seductive and sexy, and a pure joy to listen to" (Pop Matters). Her music is further heightened by her partner, Thomas Bryan Eaton, who helps to shape the songs and arrangements with a deft touch on guitar & pedal steel. Tess brings along her 1940s electric Weymann archtop guitar, often trading leads with Thomas, generally backed up by a rotating rhythm section.
In the winter of 2018 the two teamed up with veteran producer Andrija Tokic (Alabama Shakes, Hurray for the Riff Raff) at his studio in East Nashville to create a new record that both reaches back to Tess' roots, yet also signals a new chapter in her career. She has employed all of her influences and talents on a tour-de-force, while cleverly taking standard perspectives and ideas, like the definition of a love song, to task. Combining Thomas's arranging ideas and skilled instrumental work with Andrija's studio full of vintage mics, tube amps, keyboards, and tape machines, the resulting record has a rich, buttery warmth well-suited to Miss Tess's voice and authentic, retro-contemporary songwriting style. Her sixth full-length studio album to date, "The Moon is an Ashtray", was released Feb 7, 2020. The album lived in the top 20 of the Americana Radio Charts for several weeks and has received it's due share of critical acclaim. "Miss Tess swings and swaggers, rooted in a retro groove that's equal parts blues, mid-century rock & roll and Booker T-worthy R&B." – Rolling Stone Country
In over a decade of touring Miss Tess has won fans from New York City to New Orleans and Alabama to Alaska. Over the years she has shared the stage with the likes of Lake Street Dive, NRBQ, The Holmes Brothers, Eilen Jewell, and Todd Snider, and done many headlining tours of her own. Her band has graced stages at Blissfest, Cayamo, Clearwater Jazz Holiday, Floydfest, Ossippee Valley Music Festival, Bristol Rhythm & Roots Reunion, Burlington Jazz Festival, The Green River Festival, Red Wing Roots, Shakori Hills, and many more. Miss Tess's music has been heard from coast to coast on taste maker programs such as XM/Sirius's The Loft and Outlaw Country, NPR's Folk Alley, Santa Cruz's KPIG and Boston's WUMB.
Miss Tess grew up in Maryland, where she took piano lessons at an early age and encouraged by her very musical parents, who frequently had band practice and jam parties at the house. She went to college in Baltimore, intending to be a graphic artist. While there, she dabbled in guitar, but it wasn't until the end of her studies that she began taking it seriously. Once she became more interested in becoming a musician, she started studying jazz and writing songs, and put together her first band, booking shows in the local club scene in Baltimore. Having grown up listening to her parents' bands playing big band swing, folk, country and dixieland music, rootsy styles came naturally to her.
After a move to Boston, Miss Tess studied for a few semesters at Berklee College of Music and formed a new band with a few fellow jazz students. Miss Tess quickly established herself as a notable songwriter and performer in the storied Boston music scene, appearing regularly at small clubs in town. In the five years of her residence, she won a Boston Music Award (and was nominated many other times) and a New England Music Award, put together a touring band, acquired a booking agent, and became a full-time traveling musician. Continuing on that trajectory, Tess later moved to Brooklyn for a 5 year stint in the big city, followed by a move to Nashville, where she is currently based. She has since developed her sound to include more classic country, rockabilly and vintage rock 'n' roll, all combining into her ever-developing sense of self and eclectic taste in American roots music.
As she continues to grow and expand artistically, Tess is still hard to categorize. She says "Many times after the show somebody will come up to compliment the band and ask me what kind of music we just played. After mumbling through a few different genres I usually just tell them it's my music and hope they enjoyed the show". Enjoyable is just what her music is, propelled by the classic quality of Tess's vocals, compelling and totally believable. Time after time, Miss Tess is able to utilize sounds and styles from a past era combined with modern sensibilities to present an authentic and engaging presence.
More info at : https://misstessmusic.com