Description
Opportunity Fund invites you to join us for an evening of food, drinks, and a powerful conversation with New York Times best-selling author Michael Lewis, exploring the role of access and information in our financial system.
Gather with Opportunity Fund supporters at the beautiful Sharon Heights Country Club in Menlo Park for an engaging and inspiring evening, including an elegant cocktail reception with bites of two #OpportunityFunded chef entrepreneurs who used an Opportunity Fund loan to expand their business.

This event will raise funds to provide families across California with the financial support they need to grow their businesses, create jobs, reach their college dreams and give back to their local economy.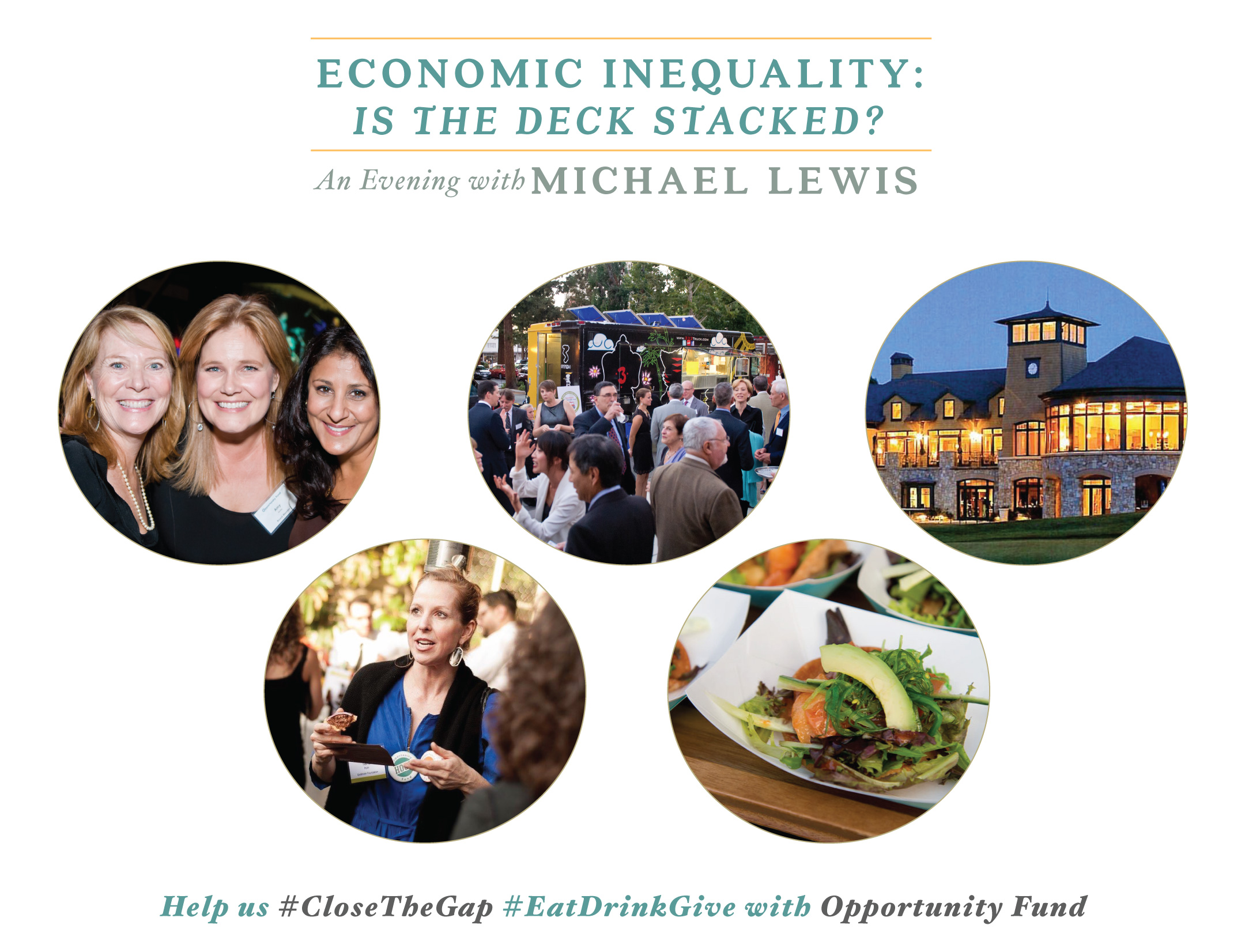 Join the Conversation
As income inequality grows, entrepreneurship and education remain proven pathways to economic mobility. Opportunity Fund helps people get ahead by investing in small businesses and college students in our community - it's a solution that's working and scaling. Join best-selling and award-winning author Michael Lewis in a conversation that explores the U.S. financial system and why it works better for some than others.
Explore, learn, inspire
Hear from New York Times best-selling author Michael Lewis in conversation with KQED Radio host Queena Kim on the topic of economic inequality. Learn from two local, #OpportunityFunded entrepreneurs – Alicia of Alicia's Tamales Los Mayas and Maurice of Mosaic Global Transportation – about the challenges they overcame to build successful businesses. Mingle with local philanthropists and civic leaders while you explore one of Opportunity Fund's most pressing issues as a community and as a nation. Get inspired by what you can do to promote economic opportunity.

Your chance to say 'Yes' to someone's dream
Your participation in this event helps Opportunity Fund provide working families with access to the funds and advice they need to close the gap between a dream and an opportunity.

Schedule of Events
5:30pm - Cocktails & Hors d'oeuvres
Cuisine from #OpportunityFunded food truck @WeSushi compliments a special menu from Sharon Heights' Executive Chef – with plenty to fill you up!
7:00pm - Program
Michael Lewis in conversation with KQED public radio host Queena Kim
Panel featuring #OpportunityFunded entrepreneurs
Opportunity Fund Founder & CEO Eric Weaver
8:30pm - Reception & Dessert
Mix, mingle, live music... and doughnuts from #OpportunityFunded @JohnnyDoughnuts!


Special thanks to our leadership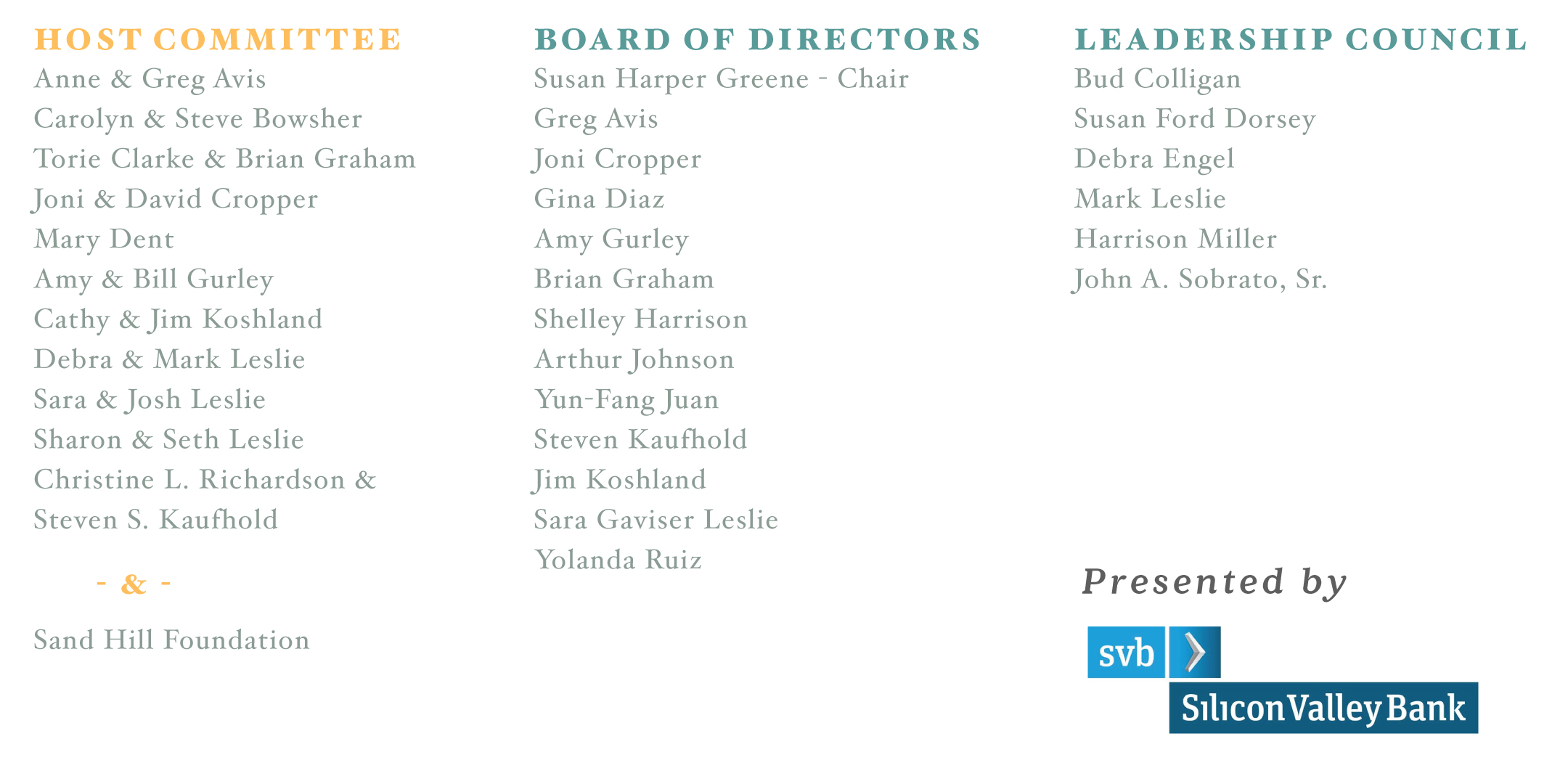 ---
Tax deduction: Your contribution to Opportunity Fund's Is the Economy Rigged? event is tax deductible minus $175 per seat reserved in your package (Tax ID# 31-1719434). Please consult your Advisor prior to using a Donor Advised Fund to support this event.
For more information, please contact Kelly Hardesty, Director of Individual Giving, at 408.516.4704 or kelly@opportunityfund.org
For Corporate Sponsorships, please contact Maritsa Cholmondeley at 408.516.5031 or maritsa@opportunityfund.org