Description
Lamman Rucker is star of such films as Why Did I Get Married 1 & 2, Meet the Browns and The Man in 3B and will be co-starring in Greenleaf, the new drama series coming soon to the Oprah Winfrey Network.
This community outreach event will kickoff with a 30 minute reception including light refreshments. Limited space ..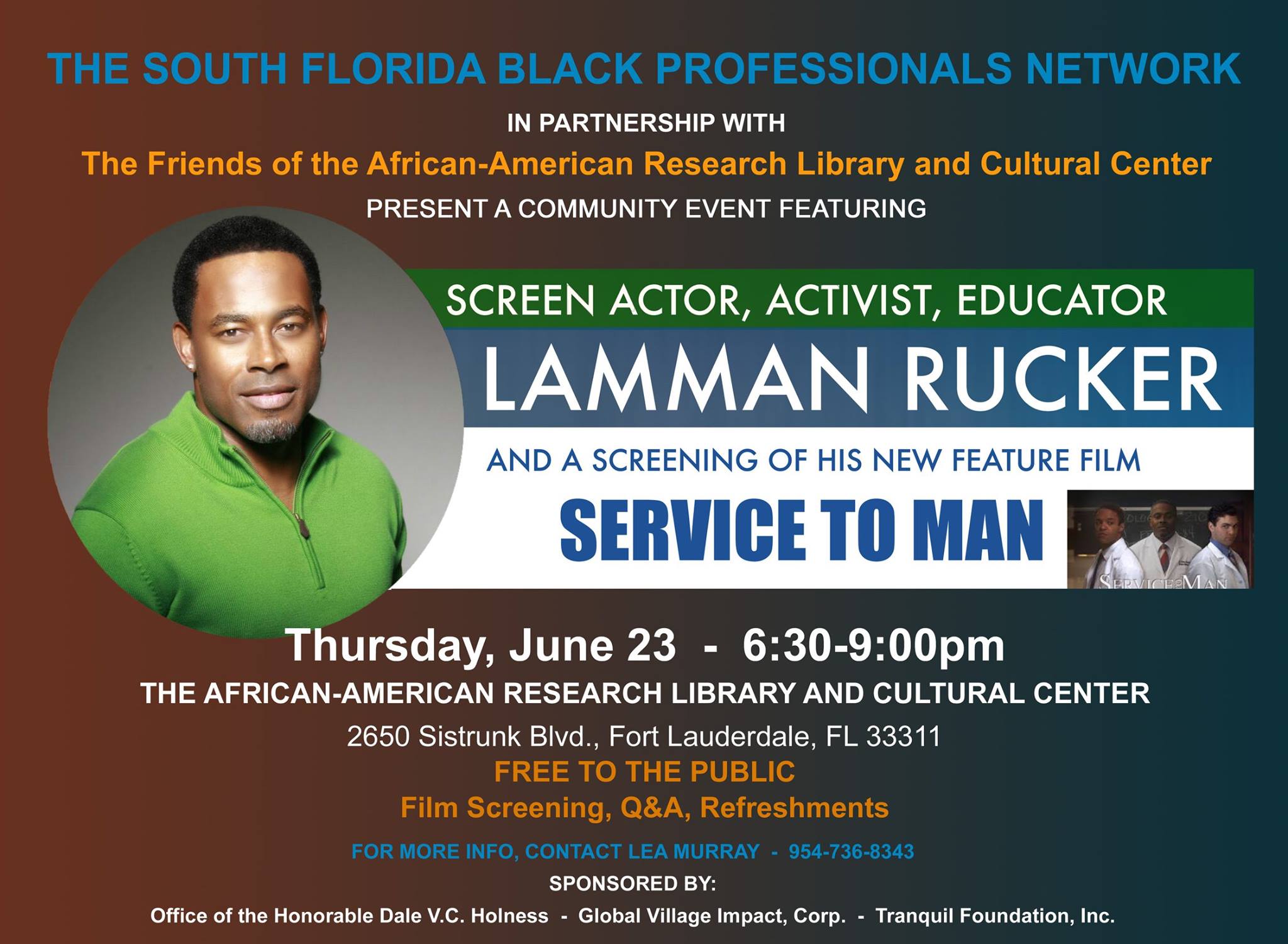 Q & A moderator - Miami-Dade Chamber of Commerce President / CEO Gordon Eric Knowles!