Event Information
Location
Amazon
Day 1 Building
2121 7th Avenue
Seattle, WA 98121
Description
The Kellogg Alumni Club of Seattle invites you to join us for an evening reception with Professor Carter Cast and hear about his latest research and insights into why talented people fail to get ahead.
Program:
6:00 pm Check In & Networking
7:00 pm Professor Carter Cast
7:30 pm Q & A
8:00 pm Book Signing & Networking
Don't miss this opportunity to participate in this compelling conversation and network with fellow alumni.
Drinks and light appetizers will be available during the networking portions of the program.
Please Note: All event attendees must be escorted to the event space in the Amazon Day 1 building. Please come with a form of photo ID and budget time to check in with security before the event. The program will start promptly at 7pm and attendees will not be able to check in or attend if arriving after that time.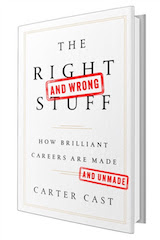 The Right and Wrong Stuff - How Brilliant Careers are Made and Unmade is an original look into the rules and rituals of business life – why some make it big while others, equally experienced, talented, and credentialed, fall by the wayside – all based on Cast's personal experiences, fly-on-the-wall observations, and deep research into the topic of career derailment and what high performers do differently than the rest.
Nearly two-thirds of all leaders and mangers will derail at some point in their career. That means fired, demoted, or perhaps worst of all, "plateaued" where one will never hit the expected level of achievement or performance. Professor Cast's research has grown out of personal experience. He opens up to readers how he screwed up along the way to the corner office and then draws pertinent and useful positive lessons that will be of enormous benefit to the rest of us.
Professor Cast's Book will release on the day of the event and will be available at the event for purchase.
About Professor Carter Cast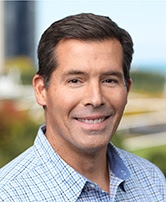 Carter Cast, a clinical professor at the Kellogg School of Management and also a venture partner at Pritzker Group Venture Capital, has played a pivotal role in building multiple iconic consumer brands. Carter started as a marketing manager at PepsiCo, working for the company's international food service division. He moved to the Frito-Lay division, where he led the development of Tostitos Scoops! Tortilla Chips as well as the development and launch of Tostitos salsas and dips.
Upon leaving PepsiCo, Carter joined Electronic Arts, where he served as vice president of product marketing and marketing communications, launching products like The Sims. He left Electronic Arts to become the founding chief marketing officer of Blue Nile, which became the leading seller of diamonds and fine jewelry on the internet. Carter later went to Walmart, where he became the CEO of Walmart.com, leading the division to become the third-highest volume retailer behind Amazon and eBay.

Date and Time
Location
Amazon
Day 1 Building
2121 7th Avenue
Seattle, WA 98121
Refund Policy