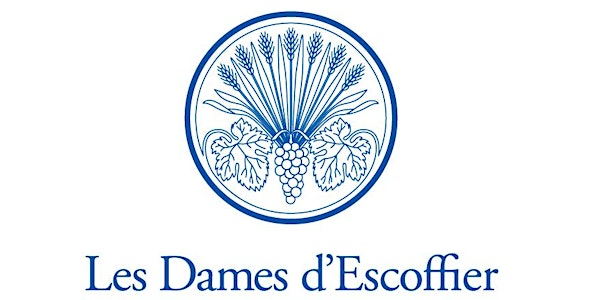 "An Evening With Julia"
"An Evening Inspired By Julia Child"
When and where
Location
Roosevelt Library 311 Roosevelt Avenue San Antonio, TX 78210
About this event
"An Evening Inspired By Julia Child" Food inspired by Julia Child from Les Dames d'Escoffier San Antonio Chapter member restaurants. Accompanied by beautiful wines and awesome entertainment, this will be another memorable evening with Les Dames d'Escoffier.
Opportunities are available for Sponsorships and VIP Tickets with special experiences included.
Please contact Elise Russ, elise@clementine-sa.com or Jenny Rabb, jenny@peggysonthegreen.com
Tickets are limited!
DON'T MISS:
*Delicious food, wine, beer and signature cocktails!
*The renowned LDEISA Pie Bar (pies for sale baked by SA Dames)
*A one-of-a-kind Event Raffle and Ring Toss game for fabulous prizes!
This event will raise the needed funds to award the organization's Aspirations Grants, empowering women in food, beverage, nutrition, agriculture, and hospitality in their pursuit of further business enhancement or culinary innovation.
Menu
PASSED APPETIZERS
Baked Brie Beggars Purse by Dame Cris Goloby
Pomme Frites by Dame Lisa Astorga Watel
Station Style Dinner
Tostaditas de Caviar by Dame Elizabeth Johnson
Raw Bar by Dame Allison Balfour
Oyster Bar by Minamoto Foods
Wild Mushroom Crepe by Dame Emily Simpson
Salad Niçoise and French Potato Salad by Dame Ana Martinez and Dame Susan Johnson
Beef Bourguignon by Dame Nancy Fitch
9-foot cheese and charcuterie display by Central Market
Croque Monsieur by Dame Jenny Placette and Dame Darcie Schipull
Duck Confit, Ricotta Dumplings, and Parmesan Cream by Chef John Russ
French Pastry Display
by Dames: Angela Covo, Kim Mauldin, Hannah Menger, Elise Russ, Lisa Watel, and Denise Mazal