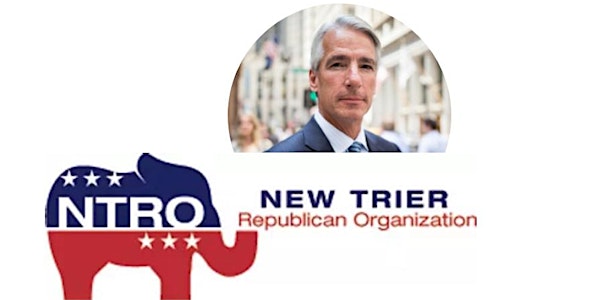 An evening with John Tillman, Chairman of the Illinois Policy Institute
What will be Illinois' 21st Century Destiny and Why It Matters
When and where
Location
Kenilworth Assembly Hall 410 Kenilworth Avenue Kenilworth, IL 60043
About this event
New Trier Republican Organization
Cordially invites you to an event with
John Tillman, Chairman of the Illinois Policy Institute on
What Will be Illinois' 21st Century Destiny and Why It Matters
With 101,000 residents fleeing Illinois every year, the 2nd highest property tax and now also the second highest gas tax in the nation, we wonder if we will ever turn Illinois around. But all politics is local!
Out of the 102 counties in Illinois, only 1 county must be reined in: Cook. It means we can turn Illinois around if just 30 townships out of 1,429 statewide can rebuild their local Republican base.
The New Trier Township Republican Organization is starting our local coalition to bring together all 15,000 Republicans in New Trier. We will take back our state by taking back one county!
Check out our new website here
Join us on Monday, August 15th. 6pm – 8pm.Registration at 5:30pm
VIP Reception with John Tillman at 6pm
Main Event starts at 6:30pm
Kenilworth Assembly Hall at 410 Kenilworth Ave., Kenilworth, IL