Description
ONLINE TICKET SALES HAVE ENDED. For more information or to purchase tickets, please contact Elizabeth Hendershot at eliz@wiseplace.org or (714) 542-3577 ext. 123.
WISEPlace invites you to a reception and program featuring Academy Award-winning actress, producer, activist and writer, Jane Fonda. Ms. Fonda has a long-standing history of supporting women's rights, and has been at the forefront of improving the lives of women, including advocating on pay equality and the #MeToo movement.

The event program will feature a live Q&A with Jane Fonda and former CEO of Decision Toolbox Kim Shepherd, as well as a personal testimonial from Jenny Rodin, a WISEPlace program graduate who overcame homelessness and addiction to become a successful businesswoman and an inspiration for others. Wylie Aitken, prominent lawyer, philanthropist and founding partner of Aitken•Aitken•Cohn, will serve as the evening's master of ceremonies.
Proceeds benefit WISEPlace, a 501 (c)(3) nonprofit organization assisting unaccompanied homeless women in Orange County. Over the last 30 years, WISEPlace has transformed the lives of more than 7,600 women.

Cocktails and hors d'oeuvres will be served.

Questions? Please contact Elizabeth Hendershot at eliz@wiseplace.org or (714) 542-3577 ext. 123.

For information on Sponsorship opportunities, please contact Eileen Padberg at eileen.padberg@cox.net.

If you are unable to attend the event, but would like to support WISEPlace's Capital Campaign, please visit the WISEPlace website to make a donation.
---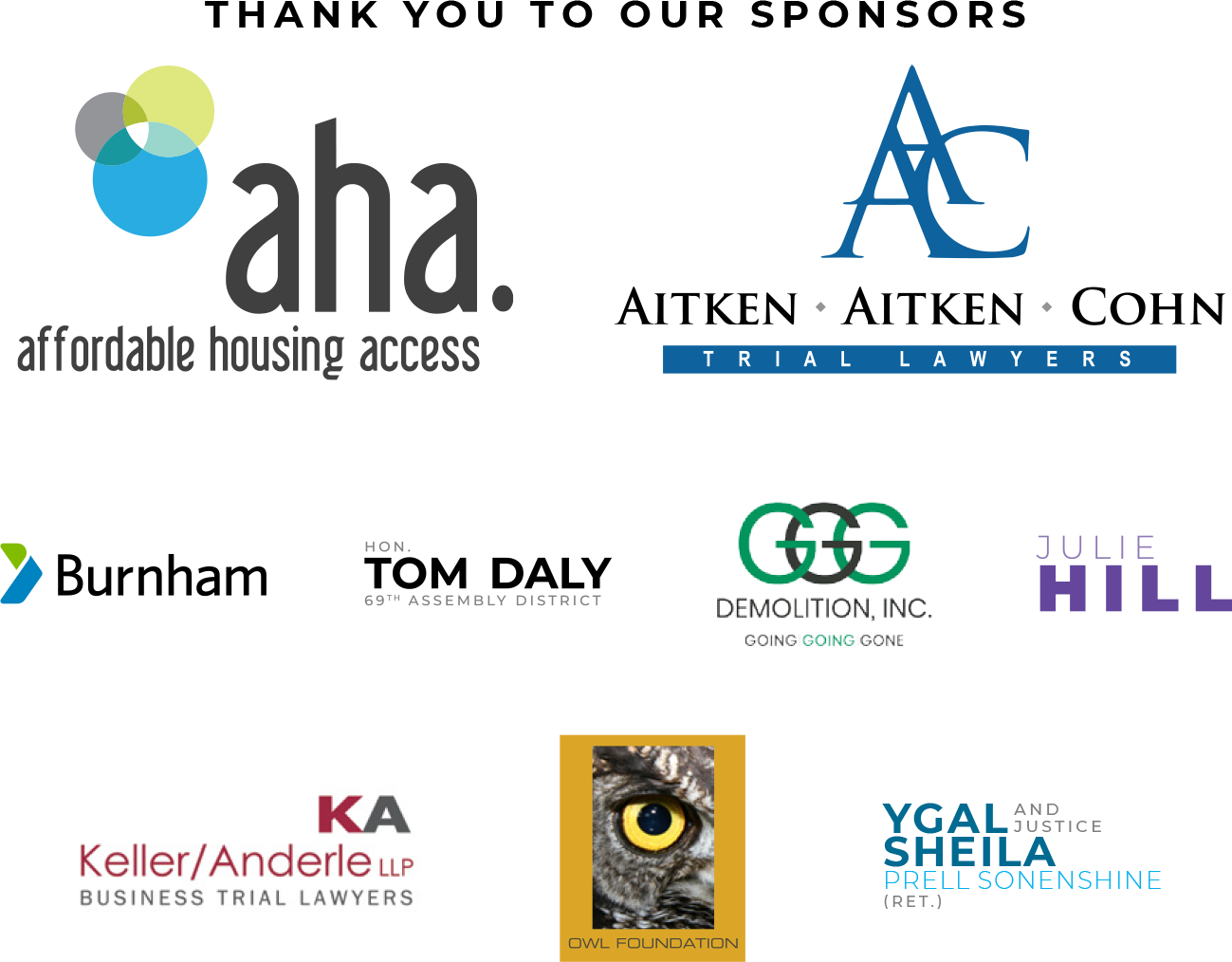 Partial list of sponsors