Description
Hooshir ("Shir" in Hebrew means song) is Indiana University's premier mixed a-capella group of 20 Jewish and non-Jewish students from different walks of campus life. Music, business, education, theatre and geoscience are just a few of the many degrees being pursued by the talented men and women of Hooshir. Rehearsing three times a week, this group learns dozens of songs each academic year and performs around the country.
Hooshir sings a mix of Jewish music, secular Israeli pop music, American pop music and standards. Groups such as Pentatonix and Tizmoret have served as inspirations for Hooshir. Their repertoire ranges from current pop artists such as Lady Gaga and Beyonce to popular Israeli artists. In 2015, Hooshir shared the stage with such notable Jewish bands ans Six13, The Maccabeats, as well as opening for Matisyahu in April 2015.
About Hooshir
Indiana University Hooshir was formed in 2006 after the White House called Rabbi Sue Laikin Silberberg, the rabbi at Indiana University's Helene G. Simon Hillel Center in Bloomington, Indiana, to ask if IU had a Jewish a-cappella group that could perform at the White House Hanukkah party. Rabbi Sue replied that such a group did exist even though one hadn't been formed. Singers from Straight No Chaser and Ladies First, the all-male and all-female IU a-cappella groups at the time were brought together to form Hooshir.
Listen Now
For a one-minute taste of what's in store, visit this Hooshir video on YouTube.
Presenting Sponsor*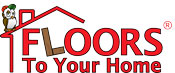 *As of 11/17/2017
Sponsorship Opportunities
An Evening with Hooshir is a fundraiser for the JCC Indianapolis, a community center in north Indianapolis that serves the Jewish and local community, providing early childhood education, afterschool care, fitness and arts programming. For sponsorship opportunities, contact Martha A. Karatz at mkaratz@JCCindy.org.
No refunds.
All proceeds benefit the JCC Indianapolis.
Kosher dietary restrictions strictly observed.