Description
Erisy Watt and Huddy Bali return to the Henry Miller Library in what will be a charming intimate evening of resplendent crystalline harmonic folk pop! The glogg will flow — bring your raisins*!!!
This will be an indoor show -- limited seating!!
Erisy Watt
"With honey sweet vocals and a soft hum that speaks to an older time, Erisy Watt has cultivated a sound of simplicity, a synthesis of soul and folk that is freshly her own.
When Watt straps on her guitar alongside bassist, Rafaell Rozendo, and guitarist, Jeremy Ferrara, the result is a rapturous blend of both the familiar and new. Their tunes are homegrown from adventures with friends in wilder places...." erisywatt.com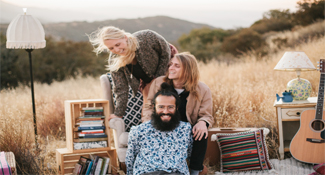 Huddy Bali
Is it well-adjusted, charmismatic**, and well-mannered boys playing glorious harmonic pop tunes you crave? Then Big Sur's very own Huddy Bali is your band! They rule. facebook.com/huddybaliband/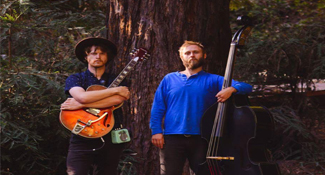 So join us! Please carpool whenever possible, and do park responsibly!
* According to the Spirits Museum in Stockholm, King Gustav I Vasa of Sweden was fond of a drink made from German wine, sugar, honey, cinnamon, ginger, cardamom and cloves. It was later named "glödgad vin" in 1609, which meant "glowing-hot wine." The word "glögg" is a shortened form that first appeared in print in 1870.
Its popularity spread throughout the European nations and in the 1890s it became a Christmas tradition. It was often used as a health potion, and prescribed for a wide variety of ailments, especially muscle strains induced by shoveling snow.
Originally glögg was a bit less hearty, but a recipe from 1898 shows it was made with sediment from port wine barrels, full bodied red wine, Cognac, sherry, sugar, cinnamon, cardamom, almond, raisins, and vanilla pods, not dissimilar from today's recipes......
** Yep, charming + charismatic