Description
Join us for a fantastic evening with American Brewing Industry Historian, Gregory Casey. This is the first of a three part series that Dr. Casey will be presenting at Gunbarrel Brewing Company over the course of the coming months. Whether you are just begining your journey with craft beer or an afficanado, these talks are sure to delight and facinate you with a wealth of American beer history that is sure to leave a lasting impression!

Americans Drink Beer with Their Eyes: Part II

In this second of three lectures we will review the role played by the Federal Government in the 1862-1911 debate over "What is Beer?" The central issue in this debate was whether lager beer should only be made from malt, hops, water and yeast or whether the widespread use of rice and corn-based malt substitutes be allowed to continue. The high-water mark in the back and forth battle over "What is Beer?" culminated in the summer of 1911, with hearings chaired by the Board of Food and Drug Inspection – today's FDA – in a lecture room on the ground floor of the just opened National Museum in Washington, D. C., i.e. the Smithsonian. Newspapers from coast to coast gave front page coverage to the proceedings, with representatives from the brewing and allied industries debating the issue with counterparts from the malting industry and barley growing farmers of America. Fortunately for brewers using adjuncts – and those craft brewers today who use materials other than malt, hops, water and yeast (e.g. wheat, oats, rye, spices and fruits) – an "American Reinheitsgebot" was not enforced and we are free today to enjoy the greatest array of beers ever produced in the history of mankind.
Remarkably 1911 was but the denouement of the debate, with similar efforts having been made throughout the preceding three decades, including one initiated by Senator Wolcott of Colorado in 1890 (and he came very close to succeeding!). However in spite of federal efforts to the contrary, the lighter 30-40% adjunct lager beer grew to such an extent between 1862-1911 that by 1908, in a hearing on the use of adjuncts, a Pure Food Commissioner replied "Yet let us erect a tombstone and inscribe on it the epitaph: "Hic jacet cerevisia malti" – Latin for "Here rests all malt beer" – when in Dr. Robert Wahl's opening remarks on behalf of the USBA he stated "the all-malt beer has become, in the minds of the Brewers' Association, almost extinct in America".
Please join us to hear about the arguments made by both sides relative to domestic beer production, but also to learn about the successful efforts made the Department of Agriculture during this same period of time to convince European brewers to use "Indian corn" as a brewing adjunct – including Germany.
About Gregory Casey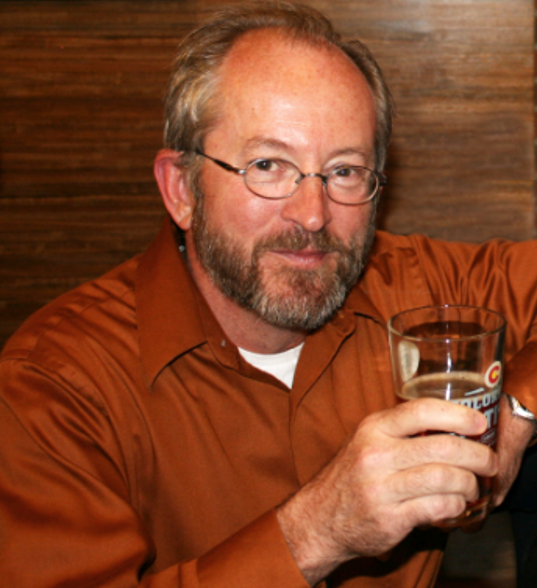 Greg, born and raised in Toronto, Canada, graduated from the University of Guelph in 1979 with a B.Sc. degree in Applied Microbiology before going on to attain a Ph.D. degree in 1984 in Applied Microbiology & Food Science at the University of Saskatchewan. Following two years as a NATO Postdoctoral Scientist at Carlsberg Laboratories in Copenhagen, he returned to the University of Saskatchewan as an Assistant Professor in the Food Biotechnology Department (1986-1987). In the United States Greg held a wide variety of R & D and Corporate Quality Assurance roles with Anheuser-Busch (1987-1991), Red Star Yeast and Products (1991-1992), The Stroh Brewery Company (1992-1999) and Coors/Molson Coors/MillerCoors (1999-2013. Greg became a naturalized US citizen in 1992 and served as the President of the American Society of Brewing Chemists in 2005-2006. In retirement Greg is writing Americans Drink Beer With Their Eyes - our history of the origins of the lighter American style of lager and the battles fought between 1878-1911 to prevent a forced American Reinheitsgebot. All proceeds will be donated to the national non-profit organization TAPS, a 24/7 tragedy assistance resource for those who have suffered the loss of a military loved one.