Description
You're invited!
Berklee alumnus and Django Master, Stephane Wrembel joined by fellow Berklee alumni, Al Di Meola, Nick Anderson, and a large hose other acclaimed artists/performers, in an evening at Carnegie Hall. Come and mingle with the Berklee Alumni Network of New York City as we head uptown for a special evening at New York City's most preminent music venue.
6:00pm | Pre-Concert Reception
8:00pm | Django a Gogo 2017 Festival
Berklee Alumni are welcome to join us for a pre-concert reception across the street at Trattoria Dell'Arte. Performance tickets will be held at the pre-concert reception for pickup.
Your exclusive alumni ticket package (valued over $75) includes both admission to the Carnegie Hall Performance (8pm) and generous fare at the Pre-Concert Reception (6:30pm) at Trattoria Dell'Arte.
Meet the Artist: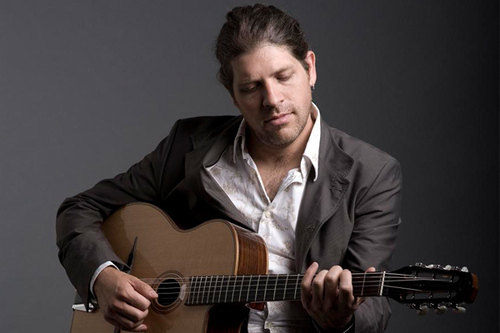 Stephane Wrembel
He's been called "a revelation" by Rolling Stone. Woody Allen recruited him to score the theme to the 2012 Academy Award winning film Midnight in Paris, and he performed live during this year's Oscar's telecast. To say that French-born guitarist/composer Stephane Wrembel—who learned his craft among the Gypsies at campsites in the French countryside—has already had a remarkable career would be an understatement. But this virtuoso, who is now Brooklyn-based, has truly just begun to make his mark as one of the most original guitar voices in contemporary music.