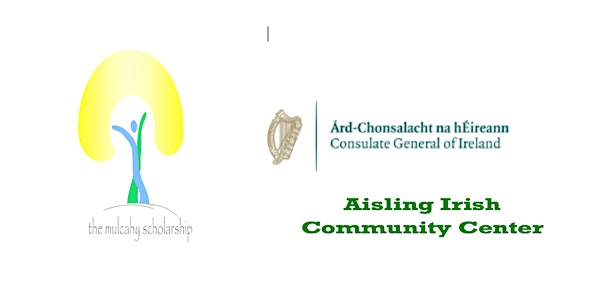 An Evening with Denis Mulcahy and the Mulcahy Scholarship
Location
American Scandinavian Foundation
58 Park Avenue
New York, NY 10016
Description
Mr. Ciarán Madden, Consul General of Ireland, New York and the
Aisling Irish Community Center
cordially
invite you to
"An Evening with Denis Mulcahy and the Mulcahy Scholarship"
Thursday April 18, 2019
7:30pm
American Scandinavian Foundation
Victor Borge Hall
58 Park Avenue, New York, NY 10016
The Mulcahy Scholarship has been established by the Aisling Irish Community Center in tribute to
the Mulcahy family's commitment to Project Children, a charity that changed the lives of so many people. The scholarship program is sending students to Ireland to participate in
educational
summer
courses, where they experience Irish culture, heritage, arts and sport.
The evening will include a screening of the extraordinary documentary,
"How to Defuse a Bomb: The Project Children Story",
a powerful feature film that celebrates the unsullied hard work and dedication of the Project Children Charity and one of its founding members, Denis Mulcahy, a retired and highly decorated NYPD Bomb Squad Officer.
The film documents the pursuit of reconciliation in Northern Ireland, through the medium of its children. Offering over 22,000 children a six-week summer reprieve from the intrinsic, sectarian violence of "The Troubles", this remarkable tale resonates with all that is good in this world.
Seating is limited so to register for this event, please e-mail:
linda@savvyconsultinginc.com