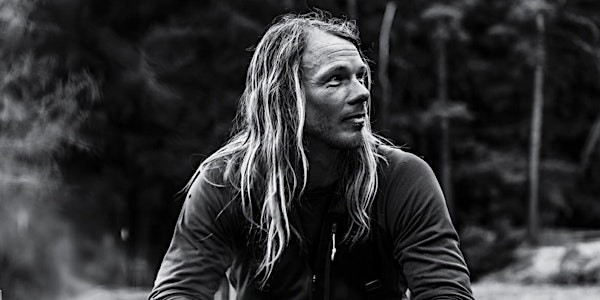 An Evening with Chad Sayers
Ski icon Chad Sayers will present photos and excerpts from his new book, "Overexposure: A Story About a Skier."
When and where
Location
Prestige Lakeside Hotel 701 Lakeside Dr Nelson, BC V1L 6G3 Canada
About this event
Chad Sayers will be in Nelson for one night to present photos and excerpts from his soulful new book, "Overexposure: A Story of a Skier." The coffee-table sized book contains more than 300 pages of spectacular photography, and anecdotes of Chad's adventures all over the world. Through words and photos, Chad shares intimate details about his life, most notably the dark side of succeeding as a professional skier— from the mental cost of repetitive risk-taking to the unsustainable wear-and-tear on his body.
Chad will be joined on stage by Kootenay Mountain Culture magazine reporter Jayme Moye, who will interview him about the overarching philosophical themes of "Overexposure" like coming of age, wanderlust, and mortality. Nelson-based outdoor photographer Steve Ogle, whose work appears in "Overexposure" and who is the subject of the chapter titled "Mentor" will make a cameo appearance to discuss the depth of relationship that can develop between a photographer and a mountain sports athlete.
Doors will open at 6:15 p.m. for a showtime of 7:00 p.m.. Books will be on sale before the presentation, and there will a book signing immediately following.