An Evening with CARE, Celebrating the 75th Anniversary of the CARE Package
About this event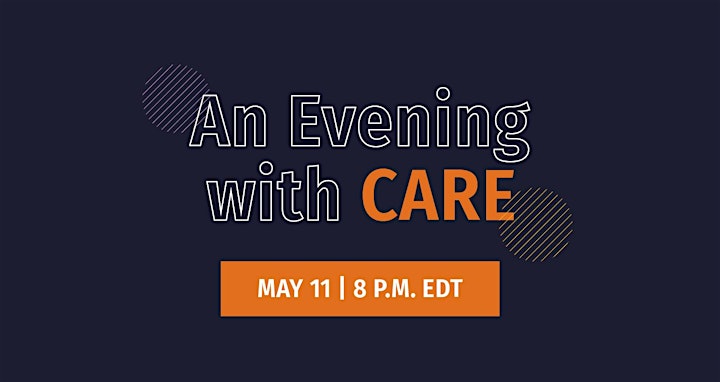 A special CARE experience featuring musical performances, stories of impact from around the world, and Moments of CARE.
HOSTED BY WHOOPI GOLDBERG
President Joe Biden, Pre-recorded remarks
President Jimmy Carter
President Bill Clinton
President George W. Bush
President Barack Obama
David Foster, Music Producer, Songwriter
Amanda Gorman, 2021 Inaugural Poet
Judith Hill, Singer-Songwriter
Iman, CARE's Global Advocate
Jewel, Grammy Nominated Singer-Songwriter
Esther Lewis, Singer-Songwriter
Katharine McPhee-Foster, Actress, Singer
Northwell Health Nurse Choir
Michelle Nunn, President & CEO, CARE USA
Brad Paisley, Global Country Music Superstar
Isabella Rossellini, Actress/Farmer
Betty Who, Singer-Songwriter
Michelle Williams, Grammy Award-Winning Artist


By registering you agree to receive communication from CARE. You can opt-out at any time.