An Evening with CARE, Celebrating the 75th Anniversary of the CARE Package
About this event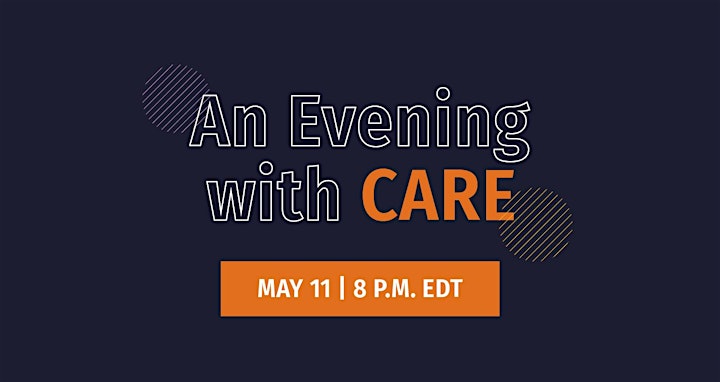 A special CARE experience featuring musical performances, stories of impact from around the world, and Moments of CARE.
HOSTED BY WHOOPI GOLDBERG
President Joe Biden, Pre-recorded remarks
President Jimmy Carter
President Bill Clinton
President George W. Bush
President Barack Obama
David Foster, Music Producer, Songwriter
Amanda Gorman, 2021 Inaugural Poet
Judith Hill, Singer-Songwriter
Iman, CARE's Global Advocate
Jewel, Grammy Nominated Singer-Songwriter
Esther Lewis, Singer-Songwriter
Katharine McPhee-Foster, Actress, Singer
Northwell Health Nurse Choir
Michelle Nunn, President & CEO, CARE USA
Brad Paisley, Global Country Music Superstar
Isabella Rossellini, Actress/Farmer
Betty Who, Singer-Songwriter
Michelle Williams, Grammy Award-Winning Artist


By registering you agree to receive communication from CARE. You can opt-out at any time.
Organizer of An Evening with CARE
Founded in 1945 with the creation of the CARE Package®, CARE is a leading humanitarian organization fighting global poverty. CARE places special focus on working alongside poor girls and women because, equipped with the proper resources, they have the power to lift whole families and entire communities out of poverty. Last year CARE worked in 100 countries and reached close to 70 million people around the world. To learn more, visit www.care.org.