Description
The Event
Join us for a fundraising event in support of Brent Stapelkamp and Laurie Simpson's initiative, The Soft Foot Alliance, dedicated to improving life for those residing on the boundary of Zimbabwe's Hwange National Park by promoting sustainable coexistence with wildlife and the environment. Brent is an activist, wildlife photographer, the researcher who last tracked and collared Cecil the lion and the winner of the Tribeca Disruptor Award at TFF in 2016.
The evening will include cocktails, hors d'oeuvres, an auction, a short documentary screening and a gallery display of Brent Stapelkamp's photography. Limited space available.
All proceeds benefit The Soft Foot Alliance and are tax deductible to fullest extent of the law.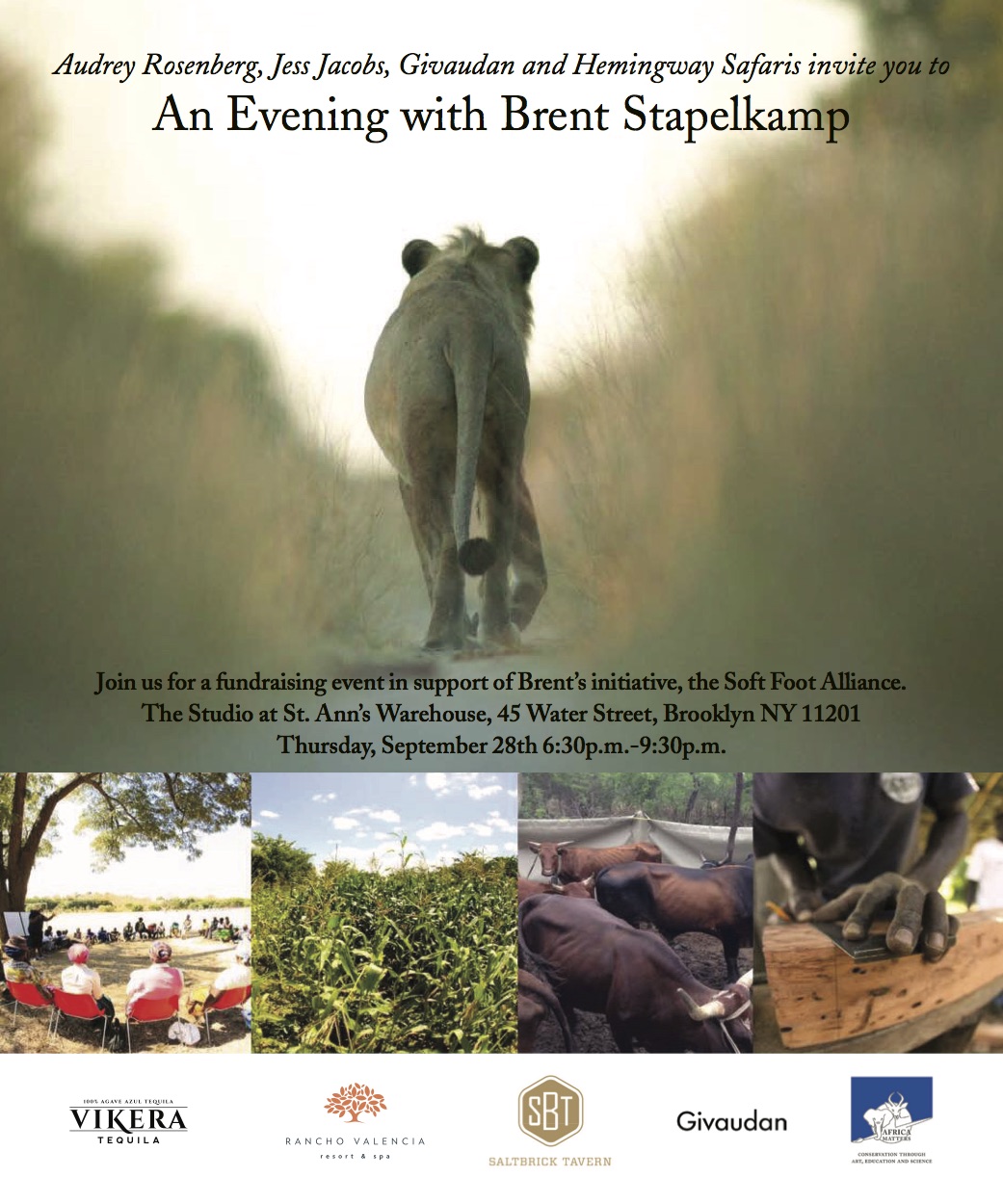 Donations
If you are unable to attend or would like to donate, below are the current endeavors of The Soft Foot Alliance in which you can customize your donations!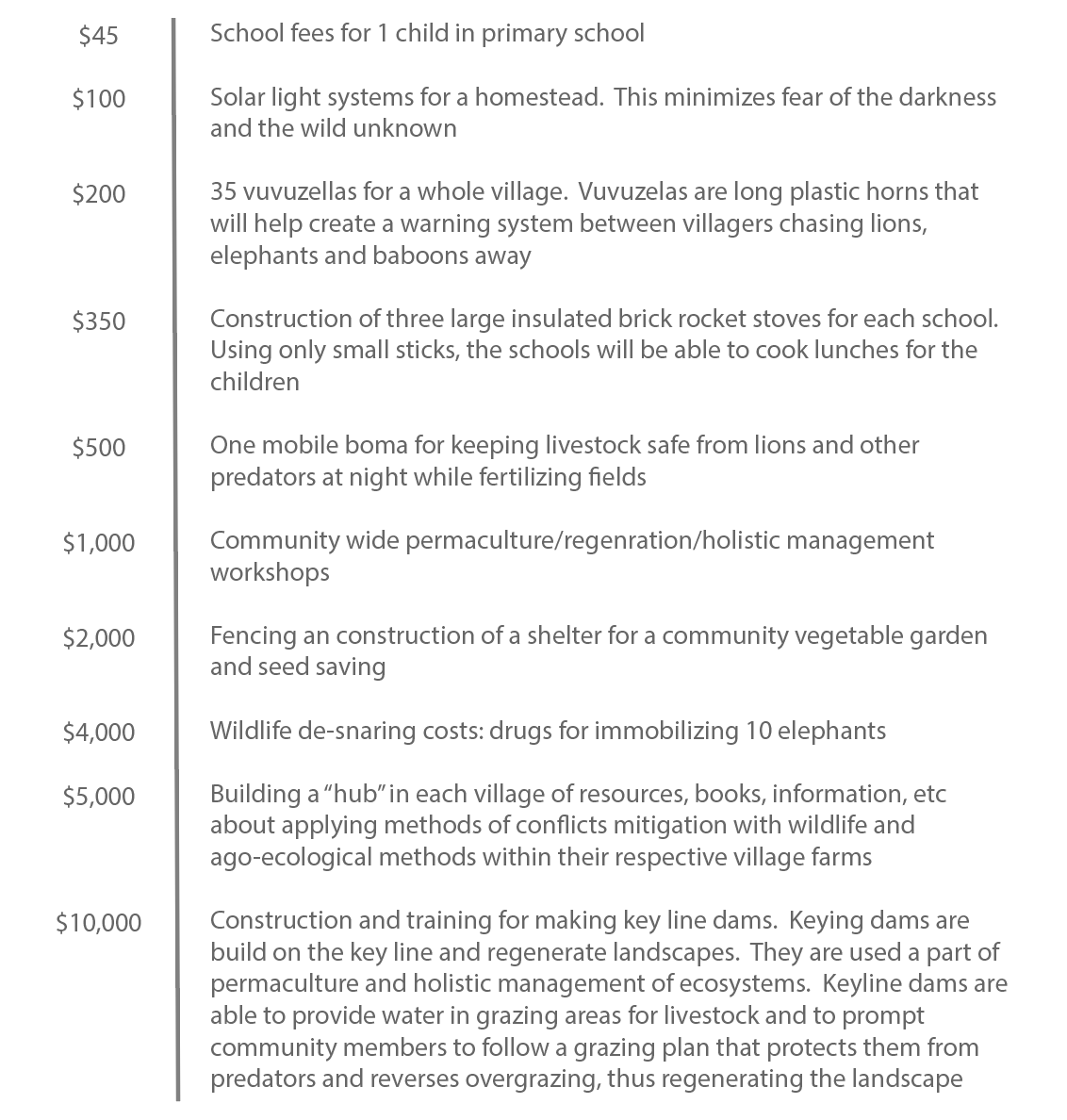 All donations, ticket purchases, and etc will benefit The Soft Foot Alliance. If you would like to learn more about how this important work is helping conserve land and wildlife using a revolutionary, long-term approach to human-wildlife conflict management please visit: www.softfootalliance.com.
Africa Matters is the fiscal sponsor of The Soft Foot Alliance.