About this Event
Friday, October 11, 2019
7:00 pm Doors // 8:00 pm Music
$10 Advance // $15 Door — On sale Friday, August 23
All ages
Acclaimed Minneapolis music-makers Bain and special guests present an evening of lush, indie-soul music — paired with film loops created by acclaimed director and cinematographer Phil Harder, including imagery shot in Tokyo and used in the music video for the title track of Bain's 'Around The Sun' release. This not-to-be-missed performance will feature special guests Kendra Glenn on vocals, Walter Chancellor Jr. (Prince, Chaka Khan) on saxophone, and Omar Abdulkarim on trumpet.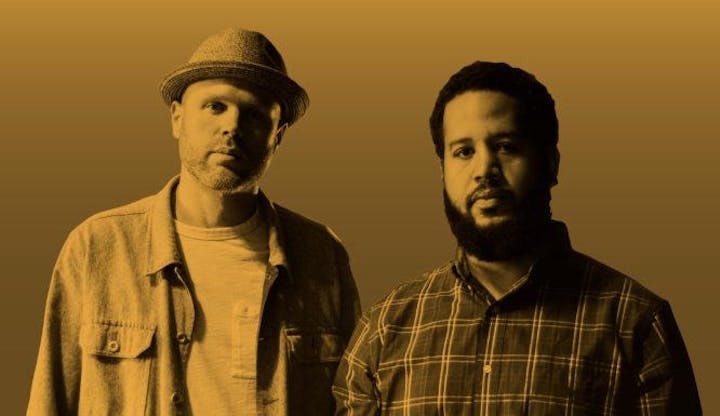 Bain
Few artists explore love through music as deeply as band members Davis Bain and Afrokeys in the lush, indie-soul artistry they call Bain. Mixing genres and layers of musical textures, Bain sends listeners into a deeper level of feeling that warms souls, expands hearts, and keeps heads bobbing.
In their second album Around The Sun (2018), Bain dives deeper into funk and sophista-pop beats with songs that will get you moving. The album expands upon the lush production of their debut album Love in Blue (2014), conveying their signature sound and moody, silky vibes that leave listeners feeling enlightened and empowered. Around The Sun features collaborations with other soulful, high-minded musicians including legendary turntablist DJ Rob Swift (The X-Ecutioners, Herbie Hancock), luminary saxophonist Walter Chancellor Jr. (Prince, Chaka Khan), and the alluring vocalist-songwriter Lady Midnight.
Bain takes the space and time to fully capture the feelings of the cycles of love with an intention of uplifting and bringing joy to their listeners. Bain's music makes you want to grab the hands of the ones you love and pull them close.
Bain is:
Davis Bain (vocals, guitar)
Erick "Afrokeys" Anderson (keyboards)
Matt Stevens (bass)
Brian McLeoud (drums)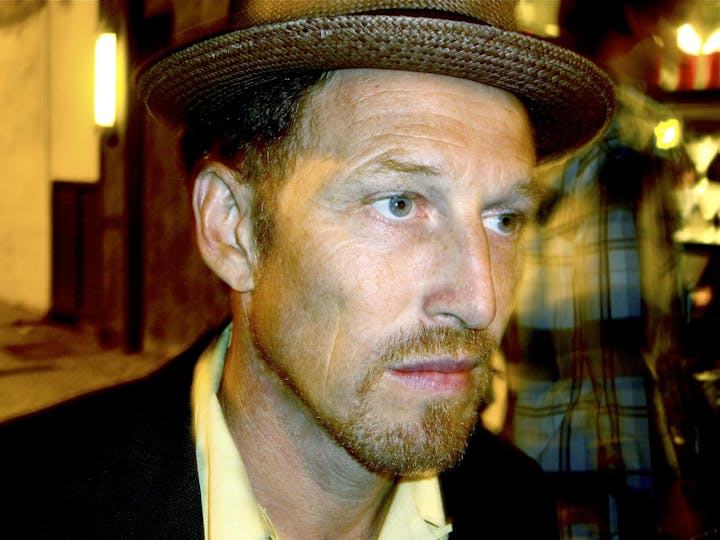 Phil Harder
Acclaimed commercial, film and music video director and cinematographer Phil Harder is based in Minneapolis and New York City. His commercial productions include work for Apple, Spring, Target, The Gap, Hewlett Packard, Disney, McDonald's and Smirnoff. As a music video director and producer, he has created works for artists and bands including Prince, Low, Bain, Foo Fighters, The Jayhawks, The Honeydogs, Robert Plant, Sonic Youth, Soul Asylum, Liz Phair, Cornershop, Incubus, Nada Surf, Polica, Macy Gray, Babes in Toyland, Joe Henry, The Wedding Present, Har Mar Superstar, Trampled By Turtles, Pulp, Son Volt, The Red House Painters, Bettie Serveert, The Cranberries, Tonya Donnelly, Shudder To Think, Lisa Loeb, Bobbie McFerrin, Ben Lee, Barenaked Ladies, Matchbox Twenty, The Afghan Whigs and others. His numerous awards and nominations include the MVPA award for Best Alternative Video and MVPA nomination for Director of the Year; MTV Music Video award nominations; SXSW short film award; Jury Award at the Dance on Camera Festival at Lincoln Center; and Best Experimental Film at the Brooklyn International Film Festival. Cinematography credits include "Yoko, The Cherry Blossom," shot on location in Tokyo and "Snow," nominated for an Independent Spirit Award. Harder filmed and directed "Low: Movie (How to Quit Smoking)" (2013), which chronicles the entire career of the iconic band Low and their relationship with Harder, and the forthcoming independent feature film "Tuscaloosa," based on the novel by Glasgow Phillips and starring Natalia Dyer, Tate Donovan and Devon Bostick.