Description
Author Alexander Wolff will screen and comment on images from The Audacity of Hoop: Basketball and the Age of Obama, with sale and signing of books to follow.
All proceeds will benefit Reading Partners, a nonprofit organization providing one-on-one literacy tutoring to 850 elementary school students at 18 schools across Washington, DC.
We give special thanks to the Pepco Edison Gallery for donating the space for the event.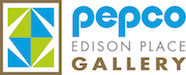 About the Author
Alexander Wolff has been on the staff of Sports Illustrated since 1980. He has covered basketball at all levels and written from the Olympics, soccer's World Cup, the World Series, every Grand Slam tennis event, and the Tour de France. SI story assignments have taken him to six continents and to such countries as China, Cuba, Iran, and Russia, and dealt with such issues at the intersection of sport and society as race, gender, culture, the environment, doping, education, law, religion, business, ethnic conflict and ethics.
In addition to The Audacity of Hoop, Wolff is the author or co-author of six other books about basketball, including The In-Your-Face Basketball Book (Everest House, with Chuck Wielgus), one of the first explorations of the playground game; Raw Recruits (Pocket Books, with Armen Keteyian), a New York Times bestseller that examined college basketball recruiting; and Big Game, Small World: A Basketball Adventure (Warner Books), an account of a year spent chasing the game around the globe to take the measure of its impact, and a New York Times Book Review Notable Book for 2002.