Description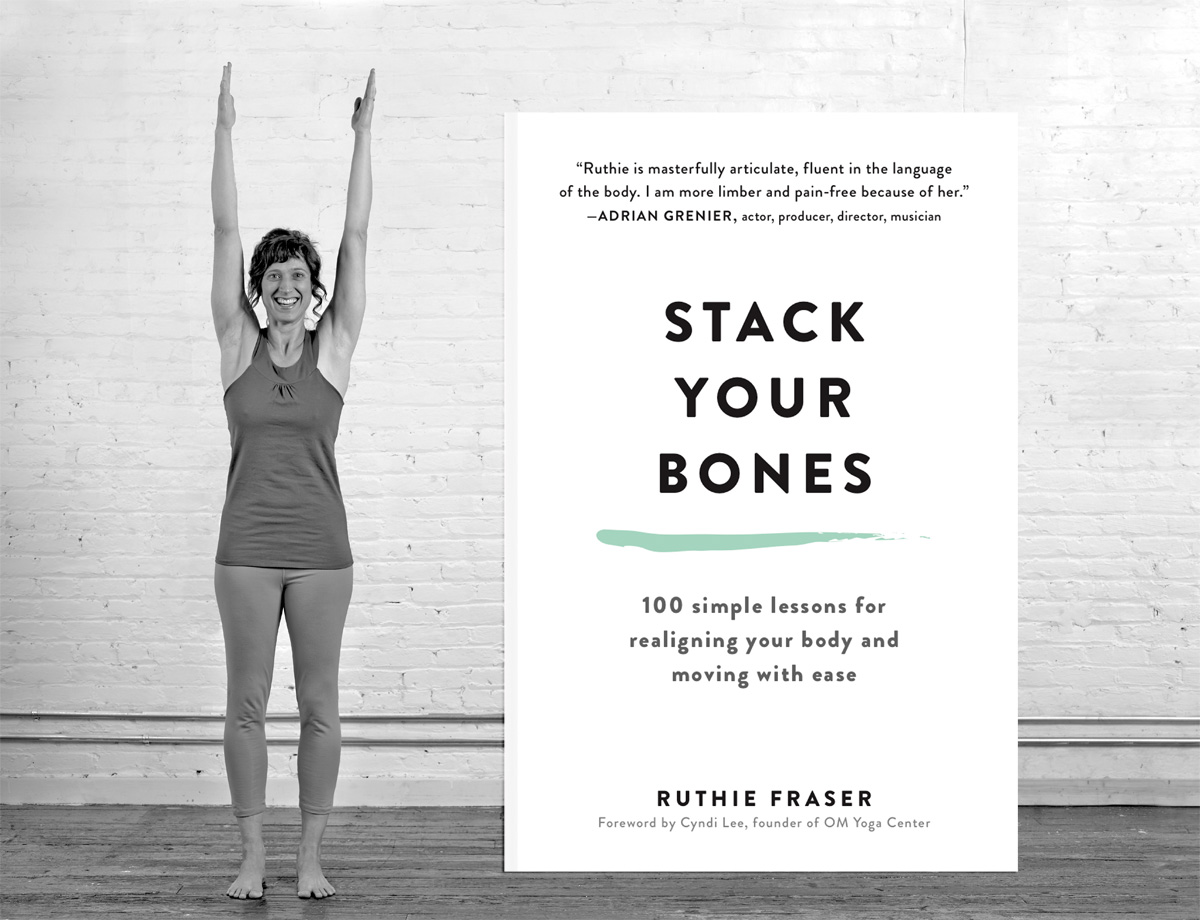 ---
Ruthie will share excerpts from her book, Stack Your Bones, and offer simple lessons for body alignment, coordination and awareness that can be done anytime, anywhere -- no special space or clothing required. Guests will learn fun and easy ways to befriend their bodies and move with ease throughout their lives.
---
About RUTHIE FRASER
Ruthie Fraser is a Structural Integration practitioner, yoga teacher, and movement guide. A graduate of the Guild for Structural Integration,Ruthie has been in private practice in New York City since 2007 and currently runs the Stack Your Bones Studio in Brooklyn. Ruthie has worked with hundreds of clients, blending Structural Integration with her developing movement methodology. She has trained extensively in yoga with many master teachers and has taught thousands of classes in the United States and abroad. She is also a Brown University graduate, lifelong dancer, a long-time Iyengar Yoga student, and a budding Voice Dialogue facilitator. Ruthie lives in New York, splitting her time between Brooklyn and Hudson.
About INNER ACTIONS
Bent On Learning's Inner Actions series is a bimonthly event of talks and tools to cultivate our inner lives and best serve our selves, families, communities and humanity. Each event will leave you feeling embodied, empowered and emboldened to make the world a better place for all.
Learn more about Bent On Learning.
FAQs
How can I contact the organizer with any questions?
Please email anne@bentonearning.org or call at 917.719.5110.
What's the refund policy?
Tickets are non-refundable and may be applied to a future Inner Actions event, if needed.
---
Food provided by Sweetgreen