An Evening to Honor Gene Wolfe at the Sanfilippo Estate
Description
An Evening to Honor Gene Wolfe
Supporters of the Chicago Literary Hall of Fame and members of Chicago's literary and arts communities will gather at the incredible Sanfilippo Estate on March 17, 2012, to present Gene Wolfe with the first "Fuller Award," acknowledging an outstanding lifetime contribution to literature.
**NOTE: Dinner ticket sales have closed! Buy your Performance tickets today.**
The evening begins with a tour of all house galleries and exhibits, as members of the theater ensemble Terra Mysterium interact with guests as characters from Gene's stories. Following the tour, guests enter the music salon for the formal portion of the evening with Master of Ceremonies, Gary K. Wolfe, Professor of Humanities and English at Roosevelt University and award-winning editor and critic.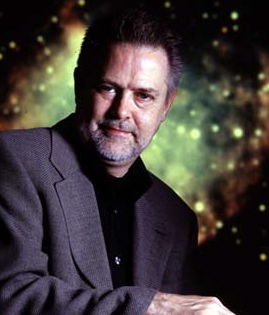 Special Guest Neil Gaiman will read from Gene's work and present the Fuller Award. Following Gene Wolfe's acceptance speech, members of Chicago's Terra Mysterium will perform an audio play of one of Gene's short stories, adapted by Chicago writer Larry Santoro.
After the reading, guests will be treated to a concert by R. Jelani Eddington, one of the world's most accomplished pipe organists on Sanfilippo's 80-rank, 8,000 pipe organ.
Those who have purchased a Dinner Ticket will head to the Carousel Pavilion following the performance to enjoy a meal featuring delicacies from Barrington's own chef Jeramie Campana of Wild Asparagus.
Peter Sagal, host of NPR's news quiz show 'Wait Wait ... Don't Tell Me!" will be the toastmaster during dinner, introducing Special Guests as they offer up speeches and toasts in honor of Gene Wolfe.
Special guests include: Michael Dirda, Michael Swanwick, Peter Straub, Jody Lynn Nye, Patrick O'Leary, Audrey Niffenegger, Larry Santoro, David G. Hartwell, Kyle Cassidy, Bill Fawcett, Sam Weller, and Jennifer Stevenson. The luminaries will pay tribute to the writer whose body of work distinguishes him as one of our city's finest literary treasures.
After the meal, guests are welcome to explore the Carousel Pavilion and visit with Special Guests while enjoying the dessert table, gourmet coffee station, and specialty cordials.
Proceeds from the event will go toward a permanent home for the Chicago Literary Hall of Fame, currently housed at the Cliff Dwellers Club of Chicago. More information can be found here.
Attire is business casual (or steampunk if you are so inclined.) No tickets will be available at the door.
Directions to the Private Estate will be included with your ticket purchase. The estate is about 45 minutes from Downtown Chicago.
Contact: Valya Dudycz Lupescu (valyadl@gmail.com), Chicago Literary Hall of Fame
Organizer of An Evening to Honor Gene Wolfe at the Sanfilippo Estate
The Chicago Writers Association is a federally-registered 501(c)(3) voluntary, not-for-profit organization dedicated to promoting the 4 Cs of writing: creativity, commerce, craft and community. CWA strives to: 
- Foster a visible, supportive writing community;
- Provide genuine, constructive feedback and access to resources;
- Assist writers at all levels achieve their writing goals;
- Build a bridge to unite all facets of Chicago's diverse literary culture;
- Promote Chicago as a place of literary distinction.
CWA members are both professional published authors and those committed to joining their ranks. We span many genres and styles. We are a welcoming community of those for whom written expression is an integral part of their lives.
The Chicago Literary Hall of Fame's mission is to promote and celebrate Chicago's rich and proud literary tradition by honoring the authors whose words have best captured the essence of our city.
Through our mission, we will collect and exhibit literary artifacts; document the accomplishments of Chicago's best writers; capture the voices and words of Chicago's best writers; become a portal to Chicago's literary events, publishers and people; and promote new literature through recognition and prizes.