Description
Join us for an evening of entertainment while doing your part to make sure this generation of DC students experience the power of finding their own voices while learning the research and writing skills that will serve them well for a lifetime!
Join us for the second annual Evening to Empower Student Voice Match Challenge Fundraising Extravaganza! Every donation you make (sponsorship, tickets, auction items, and campaign donations) will be matched dollar for dollar—up to $50,000!

Expect:
Great music. Both superstar saxophonist Marshall Keys and his band and the wonderfully dynamic Blue Dot Jazz Troupe will perform sets in honor of the occasion. Thank you to both for their commitment to One World and DC!
Amazing food. Catering by Root & Stem, renowned for farm-to-table gastronomic delights!
Grand company. Plan to meet student writers, skilled teachers, and the wonderful community of people who have helped One World Education grow from an idea in a classroom a dozen years ago to the largest writing program in the district today!
Read what the Washington Post is saying about One World and its students!
Proceeds from this year's match campaign will underwrite next year's One World Challenge, a citywide public speaking competition for middle and high schoolers and the One World Inspiration Challenge, a first ever public speaking competition for the city's adult learners.
This fundraising event will be hosted on the beautiful patio on the top floor of Room & Board, the area's premier furniture store, in the heart of Washington, DC on October 16, 2019 from 6-8pm.


Tickets, Sponsorships & Donations
You may buy tickets and sponsorships or make a general donation by clicking the green button above. If you would prefer to complete your purchase by check, please RSVP to leith@oneworldeducation.org by October 1, 2019 and send checks payable to One World Education to: Leith Mondry, One World Education, 1800 Kenyon St, NW, Washington, DC 20010. Donations are fully tax-deductible and $75 of each $100 ticket purchase can be deducted.
Individual Tickets - $100
---
Sponsorships
PLATINUM - $20,000
A personalized package developed in consultation with the sponsor
---

GOLD - $10,000

Underwrites 4 DC schools or adult learning centers participating in One World Challenges
Ten tickets to the Room & Board fundraiser and ten invitations to the One World Challenges

Company banner displayed at events

Professional photographer provides pictures of banner recognition with student winners

Prominent recognition in the event program
---
SILVER - $5,000

Underwrites 2 DC schools or adult learning centers participating in One World Challenges
Five tickets to the Room & Board fundraiser and five invitations to the One World Challenges

Pictures with One World Student Ambassadors

Half-screen thank you message in One World highlight video

Thank you note from a DC student writer
---
CHAMPION - $2,500

Underwrites 1 DC school or adult learning center participating in One World Challenges
Three tickets to the Room & Board fundraiser and three invitations to the One World Challenges

Pictures with One World Student Ambassadors

Part of a thank you scroll in One World highlight video

Thank you note from a DC student writer
---
FRIEND - $1,000

Underwrites 2 classrooms in a DC school or adult learning center
One ticket to the Room & Board fundraiser and invitation to the One World Challenges

Pictures with One World Student Ambassadors

Part of a thank you scroll in One World highlight video
Thank you note from a DC student writer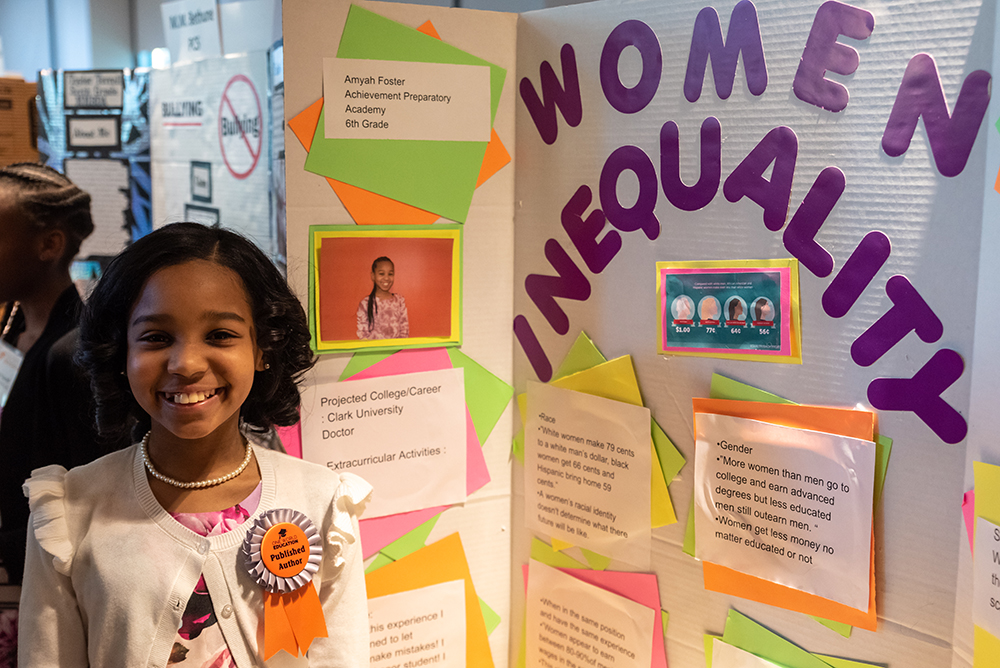 Event Partners