Event Information
Location
Laura Deal's House
South Boulder (Exact location will be sent to ticketholders)
Boulder, CO 80305
Refund Policy
Refunds up to 30 days before event
Description
Stories with Spirit (Cooper Braun and Rachel Ann Harding) and Laura Deal are thrilled to welcome master storyteller Adam Booth to Boulder for a storytelling house concert! Laura first heard one of Adam's stories when Rachel Ann Harding paired "The Diffendaffer Taffy Cafe" with Adam's "Moses of the Mountains" on the Story Story Podcast. Laura loved "Moses" for many reasons, and was delighted to meet Adam in person at Timpanogos Storytelling Festival in September, and see him again in Jonesborough a month later, where the idea of this house concert was born. Adam will draw you into his tale, Daniel the Great, the second piece in his Appalachian 20th Century Series. You won't want to miss this chance to listen to "a complex, deeply emotional ride" by a master of the storytelling craft and all-around delightful human being!
Laura, Cooper, and Ann will open the evening with a brief tale each, we'll have a break for refreshments, and then settle in to listen to Adam.
Please note: Stories will be for ages 12 and up, and there are cats who live in the house!
Doors open at 6:00 p.m. Exact address will be sent a few days before the show. We suggest buying tickets early--Laura's storytelling evenings sell out!
Questions? Contact Laura at laurakdeal@gmail.com or 720-891-3469
If you also want the chance to learn from the best, you're in luck! Adam will be offering a masterclass on on his cinematic style the same day, from 1-4 p.m. (Get your ticket for that here!) Laura will keep her house open between the master class and house concert, and ticket holders for either event are invited to a potluck supper, 4-7 p.m. Those able and willing will be pressed into service arranging chairs for the house concert. ;-)
OUR STORYTELLERS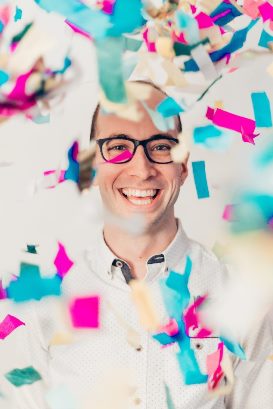 Adam Booth's storytelling blends traditional folklore, music, and an awareness of contemporary Appalachia. His original cinematic style, both humorous and touching, is influenced by generations of diverse storytellers from West Virginia. His telling appearances have included Teller-In-Residence at the International Storytelling Center (three times), New Voice at the National Storytelling Festival, Timpanogos Storytelling Festival, resident at the Banff (Alberta) Spoken Word program, multiple events in twenty-three states, and collaborations with the West Virginia Dance Company, Goose Route Dance Company, Frederick Chorale, and Hagerstown Choral Arts Society. Equally at home as a teller and educator, his research and presentations have included the Berea Appalachian Sound Archives Fellowship, the National Academy of Medicine, Ghost Ranch, the National Storytelling Conference, the Appalachian Studies Association Conference, and the National Endowment for the Humanities Voices from the Misty Mountains summer seminars and institute. He is a member of the Recording Academy and his stories and recordings have been honored with a Parents' Choice Gold Award, two Parents' Choice Silver Honors, four Storytelling World Awards and Honors, the NSN's J.J. Reneaux Mentorship Grant, and four West Virginia Liars' Contest wins. He teaches Appalachian studies at Shepherd University and is the founding director of the Speak Story Series. Adam is most at home sharing stories and music with the next generation of listeners and tellers throughout Appalachia.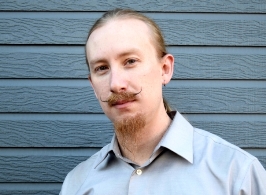 COOPER BRAUN (cooper.braun.enos@gmail.com) was raised by granola-eating coyotes in Boulder, Colorado and grew up without a television and turned to storytelling records and cassette tapes for entertainment. He started his performance career as an actor and in 2013 rekindled his childhood love for live storytelling. Cooper competed in the story slam at the National Storytelling Festival in 2015 and 2016. In October 2017, he performed at the Exchange Place at the National Storytelling Festival. He was recently recognized by the National Storytelling Network as 2018's "Emerging Artist" in the U.S. While an accomplished slam teller, Cooper's first love is traditional tales. Cooper's stories remind adults that folk and fairy tales are not just for children.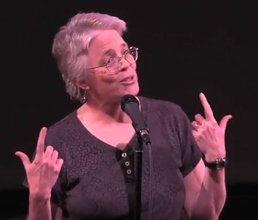 LAURA DEAL (www.laurakdeal.com) volunteers with Spellbinders, telling traditional stories in schools, and has won Boulder, Colorado's storytelling slam, Truth Be Told. Her stories have appeared on the Story Story Podcast and are available on her CD, The Diffendaffer Taffy Cafe. She's published in short fiction, non-fiction, and poetry, and also interprets dreams. Laura performed at the National Storytelling Network Summit in July and at Timpanogos Storytelling Festival (as a finalist in the Timp Tell Contest) in September.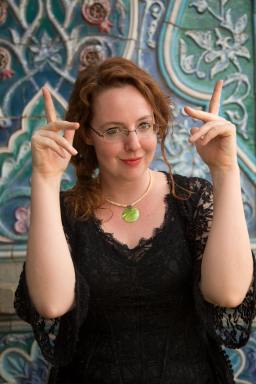 RACHEL ANN HARDING (www.rachelannharding.com), a traditional storyteller and musician, is passionate about telling folk, myth, and traditional tales. She has been a featured teller for Truth Be Told and a panelist for Intergenerational Storytelling at the National Story-telling Network Conference in 2015. She is the producer for the Story Story Podcast, which is all about traditional storytelling. Rachel Ann weaves story and song together to create unique and entertaining storytelling events, keynotes, and workshops that display the relevance of story-telling in our lives. She believes that fairytales are for all ages and mesmerizes audiences with old tales woven into new.
Date and Time
Location
Laura Deal's House
South Boulder (Exact location will be sent to ticketholders)
Boulder, CO 80305
Refund Policy
Refunds up to 30 days before event