The sounds of jazz in the city that brought you Sarah Vaughn, Woody Shaw, and James Moody.
About this event
Enjoy the sounds of jazz in the city that brought you Sarah Vaughn, Woody Shaw, and James Moody. Sheila Anderson, Curator of Jazz in the Garden and WBGO radio personality, brings you this outdoor performance you won't want to miss featuring musical performer Dara Tucker and her trio
Dara Tucker, a resident of Newark, is making her mark in the world of music by blending the melodic and lyrical richness of the central plains with the soulful strains of the Black American experience as a vocalist, songwriter, and band leader.
Access the event directly through the Garden gate, located near the Museum parking. Doors open at 6:15 pm.
In compliance with Mayor Baraka's and the City of Newark's Executive Order on May 19, all visitors, aged 12 and up, to large cultural and recreation venues in Newark, including The Newark Museum of Art, must be fully vaccinated to gain entrance to the Museum and Alice Ransom Dreyfuss Garden. Note: Full vaccination means a minimum of two weeks after your second shot for Moderna and Pfizer and after the one shot for Johnson & Johnson.
As part of planning your visit, please be prepared to show proof of vaccination with copy of vaccination card or photo, along with personal identification.
Ticket holders who choose to cancel their visit can request a refund. Send us an email to mdouglas@newarkmuseumart.org with your name, email, ticket day and time, and number of tickets to be refunded.
Please visit newarkmuseumart.org/arts-garden for a full list of COVID-19 safety guidelines.
For discount code for Members of The Newark Museum of Art (NMOA), please contact lbyrd@newarkmuseumart.org.
Sponsors
Major support provided by PSE&G Foundation
Additional support provided by TD Charitable Foundation
-
Disfruta los sonidos del jazz en la ciudad que te presentó a Sarah Vaughn, Woody Shaw y James Moody. Sheila Anderson, conservadora de Jazz en el Jardín y personalidad de radio de la emisora WBGO, te brinda esta actuación al aire libre que no desearás dejar de ver, en la que se destaca la artista musical Dara Tucker y su trío. Dara Tucker, residente de Newark, está dejando su huella en el mundo de la música como vocalista, compositora y directora, al combinar la riqueza melódica y lírica de las llanuras centrales con el compás conmovedor de la experiencia afroamericana.
El museo solo puede operar con capacidad limitada para este programa. Todos los espectadores deben comprar entradas con anticipación. No se permite la entrada el día de la función sin entradas reservadas con anticipación.
En conformidad con la Orden Ejecutiva del alcalde Baraka y la ciudad de Newark emitida el 19 de mayo, todo visitante, de 12 años de edad o mayor, a locales grandes culturales y de recreación en Newark, incluido The Newark Museum of Art, debe estar completamente vacunado para poder entrar al museo y al Jardín Alice Ransom Dreyfuss. Nota: Estar completamente vacunado significa un mínimo de dos semanas después de recibir su segunda dosis de las vacunas de Moderna o Pfizer o de recibir la única dosis de la vacuna de Johnson & Johnson.
Como parte de la planificación de tu visita, pedimos que estés preparado para mostrar prueba de tu vacunación, con una copia o fotografía de tu tarjeta de vacunación, y documentos de identificación personal.
Las personas con entradas que decidan cancelar su visita pueden solicitar un reembolso. Para hacerlo, deben enviar un correo electrónico a mdouglas@newarkmuseumart.org con su nombre, dirección de correo electrónico, fecha y hora de las entradas, y número de entradas que deben reembolsarse.
Por favor visita newarkmuseumart.org/arts-garden para ver la lista completa de las normas de seguridad aplicables al virus COVID-19.
Patrocinadores
Principal respaldo económico provisto por PSE&G Foundation
Respaldo económico adicional provisto por TD Charitable Foundation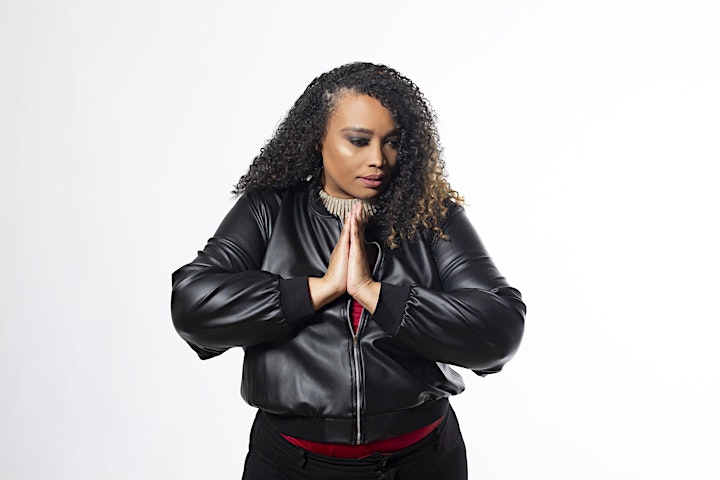 Organizer of An Evening of Jazz with Dara Tucker
 The Newark Museum of Art is a not-for-profit museum of art, science and education in Newark, New Jersey. Open Thursdays - Sundays 10am - 5pm.
Closed Mondays, Tuesdays, and Wednesdays, New Years Day, July 4, Thanksgiving and December 25.
We welcome everyone with inclusive experiences that spark curiosity and foster community.