Description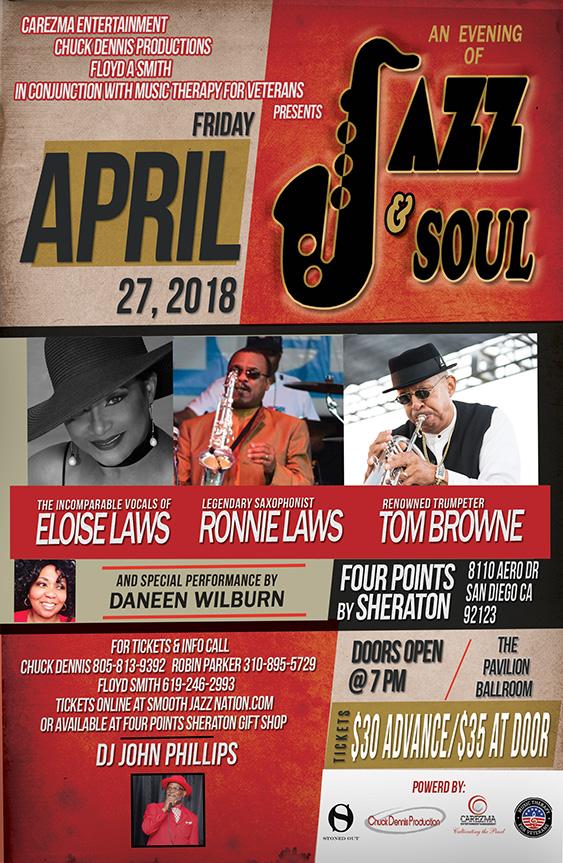 Carezma Entertainment,
Chuch Dennis Productions,
Floyd A. Smith in conjunction with Music Therapy for Veterans Presents:
AN EVENING OF JAZZ AND SOUL


FRIDAY, APRIL 27, 2018
The Incomparable Vocals of ELOISE LAWS
Legendary Saxophonist RONNIE LAWS,
Renowed Trumpeter TOM BROWNE
Special Performance by DANEEN WILBURN and
D.J. John Phillips
FOUR POINTS BY SHERATON
PAVILION BALLROOM
8110 AERO DRIVE, SAN DIEGO, CA 92123
ADV. TICKETS $30/$35 AT DOOR
Tickets online at www.smoothjazznation and hotel gift shop
INFO.
Chuck Dennis 805.813.9392
Robin Parker 310.895.5729
Floyd Smith 619.246.2993