Sales Have Ended
Registrations are closed
Time has run out. Please try again. Thank you.
Sales Have Ended
Registrations are closed
Time has run out. Please try again. Thank you.
Description
Violinist Marianatalia Ruscica and guitarist Davide Sciacca began their collaboration as Ten Strings Duo in 2012. Their intensive work together has led to an extended repertoire of classical works from the early 19th Century including Niccolò Paganini, Mauro Giuliani, Napoleon Coste and Francesco Molino as well as more contemporary pieces by composers such as Astor Piazzolla, Maximo Diego Pujol, Celso Machado, Laurent Boutros, Andrea Amici, Giuseppe Torrisi, and Andrea Schiavo.
Marianatalia and Davide won 1st Prize at the international Giuseppe Ierna competition, and also at the national competitions AMA Calabria, the Città di Palermo, Alfio Pulvirenti, and Magna Grecia.
They recently had the honor of performing in the presence of Her Majesty Queen Elizabeth the Second, His Royal Highness The Prince of Wales Charles and the other members of the British royal family.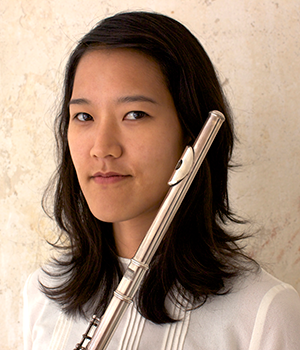 Michelle Yom will be a guest artist performing with Davide and Marianatalia on flute. She has performed in Korea, France, Italy, Poland, and Germany. From 2012 to 2017, Yom played music as well as perform in theater and sound art projects in Berlin. Currently, she is based in New York and is pursuing a Ph.D in historical musicology at CUNY The Graduate Center.
---
Tickets Purchase Policy
Queens Library programs are a free to the public. In order to make the programs available to the most number of people we are limiting general admission free tickets to 2 per individual. Multiple orders per individual are not allowed and will be cancelled. This policy ensures that no-shows are reduced and tickets are available to the most number of people.