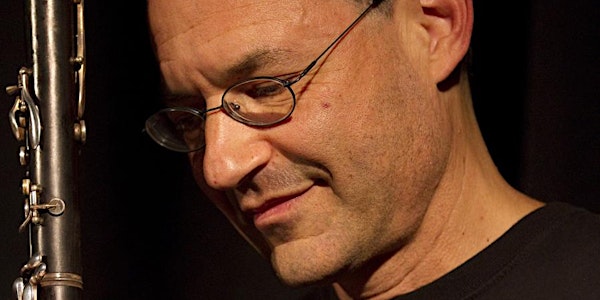 An Evening of Improvised Music with Ben Goldberg, Cory Smythe, and Stephan Crump
When and where
Location
Maybeck Studio for the Performing Arts 1537 Euclid Ave. Berkleey, CA 94708
Description
NOTE: THIS CONCERT IS NOT FREE. Eventbrite allows you to make a "free reservation" to ensure that you get a seat and we do not over-fill the room. ADMISSION IS PAID AT THE DOOR. Thank you and we look forward to seeing you!
Clarinetist Ben Goldberg will present an evening of improvised music with two masters from New York: pianist Cory Smythe and bassist Stephan Crump.
Ben Goldberg at the Maybeck
Tuesday, June 13, 2017 at 7:00pm
This concert is $25 General Admission
Seating is limited. Get your required online reservation here.