An Evening of Fellowship with Lake Houston REALTORS following Harvey
Description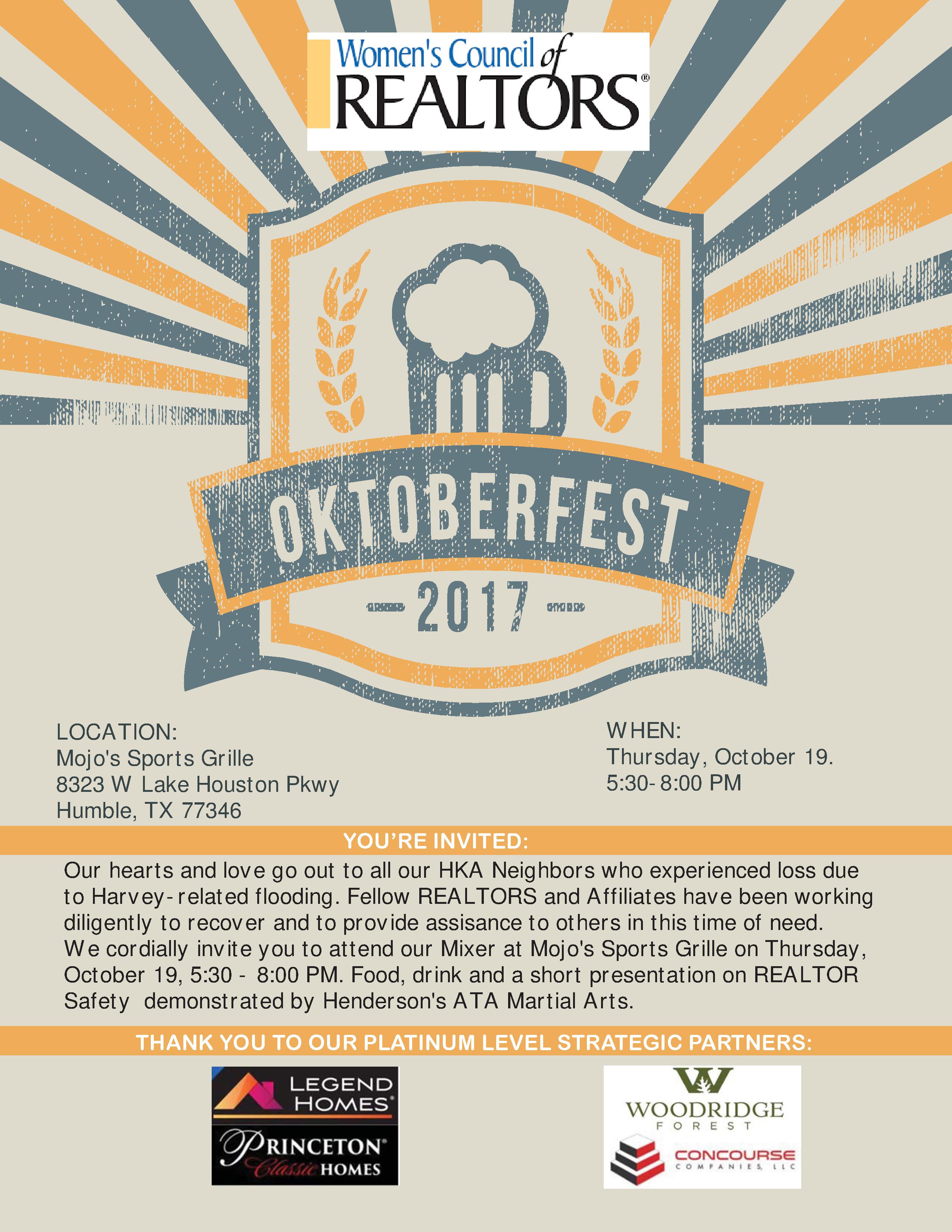 Our hearts and love go out to all our HKA Neighbors who experienced loss due to Harvey-related flooding. Our Real Estate Community needs a night of Fellowship and Relaxation! Fellow REALTORS and Affiliates have been working diligently to recover and to provide assisance to others in this time of need.
We cordially invite you to attend our Mixer at Mojo's Sports Grille on Thursday, October 19, 5:30 - 8:00 PM. We will have fine food and drink to go with our evening of fellowship. And, we also intend to have a short presentation on REALTOR Safety while showing with a few defensive moves demonstrated by Henderson's ATA Martial Arts.
Please come out and enjoy!
We are still seeking 2-3 more Strategic Partners or Sponsors for this event! See the form below for Strategic Partner level opportunities. We also have Sponsorships for one-time only for this event available as:
Platinum Sponsorship - $500
Gold Sponsorship - $250
Silver Sponsorship - $150
Bronze Sponsorship - $50
You can purchase a Strategic Partnership or Sponsorship by clicking on the follwoing link, or by calling Tom Gallagher at 713-364-9780:
https://www.eventbrite.com/e/sponsorship-strategic-partnership-opportunities-tickets-35983917867
AND, we will be raffling off a Wheelbarrow of Cheer at the event! You can purchase tickets for $10 each or 3 tickets for $25.