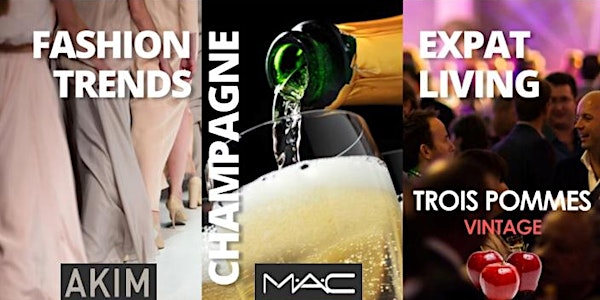 An Evening of Fashion Trends and Expat Living at Trois Pommes Vintage
Location
Seestrasse 463
463 Seestrasse
8038 Zürich
Switzerland
Description
FIND YOUR STYLE AT TROIS POMMES AND LOOK GREAT!
It is a pleasure for us to invite you to attend an evening of expat living experiences where you will have the opportunity to network with a diverse international community, learn about personal branding techniques with a renowned Career Coach – Rebeca Gelencser – and understand the latest fashion trends with the help of a sophisticated Style Consultant – Elena Beyens.
Trudie Goetz, the owner of the famous TROIS POMMES high-end fashion empire is hosting and sponsoring the event with the aim to promote the expat community based in Switzerland and to exhibit her Fall & Winter-Collection. As a well-known and established fashion Expert far beyond Swiss borders, Trudie Goetz is delighted to share her outstanding knowledge and experience with the guests and help them improve their clothing style.
The prestigious Zurich based hair-stylist Akim Perrotta will contribute to the success of the event by styling the hair of the models. MAC Cosmetics will also play a key role in the event by providing highly skilled Make-up Artists to prepare the models for the event with an individual and customized approach. All our guests will be gifted with a Goodie-bag from Mac Cosmetics and can request for Make-up advice during the event.
The reception will take place at the TROIS POMMES Luxury Vintage Outlet in Zurich. Drinks and catering will be provided during the event and entrance is free of charge, but seats are limited.
We look forward to welcoming you.