An Evening Not to be Forgotten

Monday, October 20, 2014 from 5:00 PM to 6:30 PM (EDT)
Event Details
Join us for an evening of wine and cheese to discuss the digital Right to be Forgotten in the heart of Georgetown University's main campus. The right to 'forget' personal information online has been controversial the last few years, but recently caught global attention. In May of this year, the Court of Justice of the European Union ruled that "the right to be forgotten" requires Google to erase search results made on the basis of a European Union person's name that contain true, lawfully published information. Removal is to occur upon request to the search engine when the information is "inadequate, irrelevant or no longer relevant" and to account for the public interest and freedom of expression. 
Since that time, Google has received 142,000 requests to remove some 490,000 links from its European search results. Legislators in Russia, Hong Kong, and around the world have proposed introducing the right into domestic law. Does the Court's ruling allow individuals to rewrite their online history or provide a necessary tool for living in a digital future? Should the U.S. consider embracing the right? The conversation will undoubtedly be stimulating with participants representing ideas from the Europena Union, the ACLU, EPIC, and the faculty of the Communication, Culture & Technology MA program at Georgetown University.
Moderator:
Mark MacCarthy, Adjunct Professor, Communication, Culture & Technology Program, Georgetown University
Panelists: 
Meg Ambrose, Assistant Professor, Communication, Culture & Technology Program, Georgetown University
Andrea Glorioso, Counsellor for the Digital Economy, Delegation of the European Union
Gabe Rottman, Legislative Counsel/Policy Advisor, American Civil Liberties Union
John Tran, 2014 Open Government Fellow, Electronic Privacy Information Center
Panelist Bios: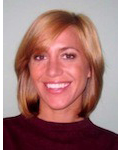 Meg Leta Ambrose is an assistant professor in Georgetown University's Communication, Culture & Technology department where she researches and teaches in the area of comparative technology law and policy. Her research interests cover a wide range of technology policy issues including comparative censorship and privacy law, engineering design and ethics, history of law and technology, robotics law and policy, and the governance of emerging technologies. She has held fellowships and research positions with the NSF funded eCSite project in the University of Colorado Department of Computer Science, the Silicon Flatirons Center at the University of Colorado School of Law, the Harvard Berkman Center for Internet & Society, and CableLabs. Prof. Ambrose received her B.A. and J.D. from the University of Illinois and her Ph.D. from the University of Colorado, Engineering & Applied Science, Technology, Media & Society. Her current book project, Ctrl+Z: The Right to be Forgotten, analyzes social, legal, and technical issues surrounding digital oblivion (forthcoming, NYU Press).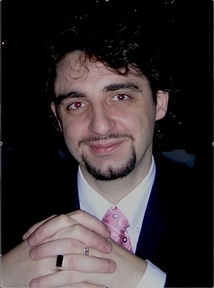 Andrea Glorioso (Mr) is the Counsellor for the Digital Economy at the Delegation of the European Union to the USA, in Washington DC. In this role, he acts as the liaison between the EU and US on policy, regulation and research activities related to the Internet and Information and Communication Technologies. Mr Glorioso worked for seven years at the European Commission in Brussels (Belgium) on cyber-security, personal data protection, cloud computing and Internet governance. Before joining the Commission, he worked at the NEXA Research Center for Internet and Society of the Politechnic University of Turin (Italy) and in the private sector as a software developer and project manager. A native of Padua (Italy), Mr Glorioso has a MSc in Political Sciences / Sociology from the University of Padua, a post-graduate degree in IT law from the Centro Study Informatica Giuridica (CSIG) and an LLM in Intellectual Property Law from the University of Turin / WIPO Worldwide Academy.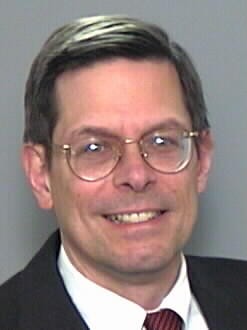 Mark MacCarthy joined the Software and Information Industry Association in February 2011 as Vice President for Public Policy. He advises member companies and directs public policy initiatives in the areas of intellectual property enforcement, technology and trade issues, information privacy, cybersecurity, cloud computing and the promotion of educational technology. He is also an adjunct faculty member at Georgetown University, where he teaches courses in information privacy and tech policy in the Communication, Culture, and Technology Program, and courses in political philosophy in their Philosophy Department. He is an Affiliate of Georgetown University's McDonough School of Business Center for Business and Public Policy. He has been a consultant on technology policy issues for the Organization for Economic Cooperation and Development and for the Aspen Institute. His previous public policy experience includes senior positions with Visa, Inc., the Wexler Walker Group and Capital Cities/ABC and the Energy and Commerce Committee of the U.S. House of Representatives. He holds a Ph.D in philosophy from Indiana University and an MA in economics from the University of Notre Dame.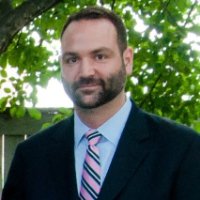 Gabe Rottman is a legislative counsel/policy advisor in the ACLU's Washington Legislative Office, focusing on the First Amendment and cybersecurity. In that role, Rottman advocates in Congress and the federal agencies for privacy and the freedoms of speech, press, assembly and petition, including issues related to election law, intellectual property, telecommunications and internet regulation, media law, criminal speech restrictions and the rights of protesters.  From 2007 to 2012, he was a litigation associate at Simpson Thacher & Bartlett, specializing in antitrust and national security law.  And from 2001 to 2005, he was a communications staffer and senior writer at the ACLU.  Rottman has a B.A. in political science and history from McGill University and a J.D. from the Georgetown University Law Center.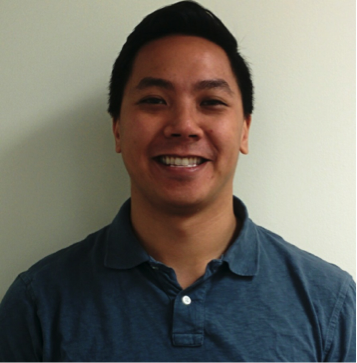 John Tran is the 2014 EPIC Open Government Fellow. In his work, John is devoted to increasing government transparency and accountability, and advocating for consumer privacy in the digital age. He is a graduate of the Georgetown University Law Center and the University of Kansas. At Georgetown, John was a student attorney in the Institute for Public Representation's Communication and Technology Law Project. He was also an extern with the Federal Trade Commission's Office of International Affairs and Division of Advertising Practices.
 Resources:
When & Where

Edmund A. Walsh Memorial Building
Room 495
Georgetown University, 1221 36th St., N.W.
Washington, DC 20057-1210


Monday, October 20, 2014 from 5:00 PM to 6:30 PM (EDT)
Add to my calendar
Organizer
The Communication, Culture & Technology Master of Arts Program (CCT) is housed within the Graduate School of Arts and Sciences at Georgetown University in Washington, DC. An interdisciplinary program, CCT explores the relationship among evolving technologies and the global cultures of government, business, media, communication, and society.