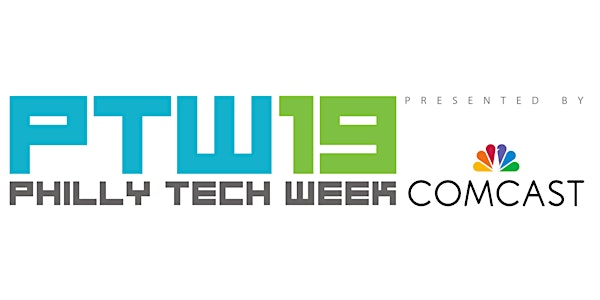 An Evening In The Clouds
When and where
Location
MakeOffices at 17th & Market 1635 Market Street #Suite #1600 Philadelphia, PA 19103
Description
Welcome to An Evening In The Clouds! https://www.theitem.org/
The ITEM will guide you through what it's really like to work in Coud Computing, by answering the following questions and more
1. What is Cloud Computing?
2. What is the Difference between Cloud Computing and Coding?
3.What Qualifications do I need for a Job in Cloud Computing?
4. What Are the Starting Salaries?
Panelists
Alberta Blum, CMVR CDR, is a Talent Acquisition Business Partner, with extensive history of developing and implementing successful recruitment strategies across multiple industries and verticals. Twice certified practitioner in diversity & inclusion methodologies, as well as military veteran hiring. Experience throughout US (nationwide), Canada, and England. https://www.linkedin.com/in/albertarecruits/
Thalia Elie is an AWS Certified Solutions Architect with hands-on understanding of cloud security platforms, networking, and developer tools. She creates secure and reliable cloud solutions to improve business data migration, network connectivity and analytics. Brings a repertoire of products to life with the goal of creating an engaging shopping experience. Thalia is a proud member of the Elsevier family.
https://www.linkedin.com/in/thalia-elie-b5167b77/
Greg Sampson is a Senior-level Engineering Director with an entrepreneurial-drive for creativity and innovation; More than 15-years' experience leading and managing distributed work teams 30 or more people in industrial, consumer, and medical product development; Demonstrated success in delivering leading-edge product solutions that exceed customer expectations and provide clear market leadership. https://www.linkedin.com/in/gsamva/
Travis Truman is Comcast's Director of Engineering. Travis has extensive experience leading engineering and infrastructure teams, launching products and architecting high transaction volume web applications, services and cloud infrastructure in organizations ranging from startups to Fortune 50. His specialties include Amazon AWS, Google Cloud, OpenStack, Ruby, Python, Elixir, GoLang, web services, E-Commerce, systems architecture, software design and CI/CD