An Evening In Conversation with Professor Monica McWilliams
Description
We are excited to invite you to a special evening with Northern Ireland's Professor Monica McWilliams, a pioneer at the centre of peace-building in Northern Ireland for over 30 years. You'll have an opportunity to meet Monica at the reception. Thanks to our generous sponsors; you'll enjoy beautiful award winning wines from Owen Roe Winery, decidedly Irish cheese from Kerrygold USA, antipasto and Mediterranean appetizers, and luxury Irish chocolates thanks to Anam Films.
Serena Cosgrove will engage Monica in a timely, relevant and important conversation about Human Rights under pressure, the highs and lows of resolving conflict and building peace, the risks and opportunities of Brexit in the context of the 1998 Belfast/Good Friday Agreement, and the challenges of holding Government to account for promises they have made, and why the Northern Ireland Human Rights Fund matters at this time. Are there lessons from a divided Northern Ireland that could be relevant to a divided country
Your ticket purchase is tax deductible (thanks The Irish American Partnership) and supports the important work of the Northern Ireland Human Rights Fund, a fund set up to ensure that the rights and equalities which Monica and many others fought so hard to achieve, are strengthened not eroded.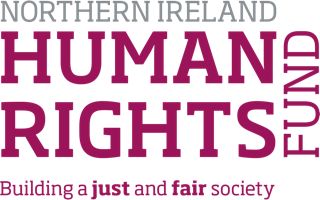 About Monica:
Monica is the only woman signatory of the 1998 Belfast/Good Friday Agreement. In 1996 she co-founded the Northern Ireland Women's Coalition Party to make certain that women's voices were represented at the negotiating table, Monica was elected to a seat at the Multi-Party Peace Negotiations and played a key role in negotiating the Belfast/Good Friday Agreement.
She was the Chief Commissioner of the Northern Ireland Human Rights Commission from 2005-2011 and responsible for delivering the advice on a Bill of Rights for Northern Ireland. She served as a member of the Northern Ireland Legislative Assembly from 1998-2003 and the Northern Ireland Forum for Dialogue and Understanding from 1996-1998. Her published work focuses on domestic violence, human security and the role of women in peace processes. She is the recipient of two honorary doctorates and a special Profile in Courage Award from the John F. Kennedy Library Foundation, and multiple other awards.

Her central role in peace-building continues to this day. Just this year, she accepted an invitation to join a five person panel set up by the Irish and British governments to take forward plans to disband paramilitaries, a role she combines with her international work sharing Northern Ireland's lessons of peace-building with other countries emerging from conflict. A champion for human rights, women's rights, equality, Monica's experience is broad and deep, she is uniquely placed to give you insights from Northern Ireland and other conflict societies such as Colombia (where she has been recently working on behalf of the Irish government), Syria, Afghanistan, Myanmar, Israel, Palestine and more.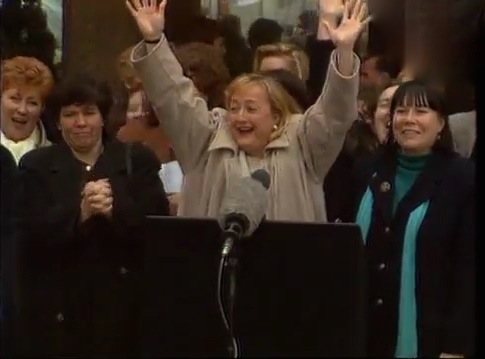 About Serena

Serena Cosgrove, Seattle University assistant professor, has been teaching in the Matteo Ricci College since 2010. She has a B.A. from Seattle University, a M.A. in social anthropology from Northeastern University, and a Ph.D. in sociology also from Northeastern University. Classes she teaches include "Global Poverty," "Gender and Development," "Women and Leadership in Latin America," and "Leadership in Organizations."

Professor Cosgrove is an anthropologist and sociologist; she is interested in how women in post-conflict societies develop leadership skills to influence their societies. Her current research focuses on the effects of international development, gender and immigration in Central America, and the gendered effects of war in Democratic Republic of the Congo. Professor Cosgrove travels frequently to carry out research and then includes it in her classes. Her most recent article on women's nonprofit leadership will be published in Latin American Perspectives in 2015. Another forthcoming chapter of hers about teen mothers in Democratic Republic of the Congo will be coming out in a Rutgers University Press book this year as well.

Spaces are limited for this exclusive event so be sure to RSVP early. (max 100 tickets)
FAQs
How can I contact the organizer with any questions?
Email RoseMarie roismf@hotmail.com and/or Alice agarrad@communityfoundationni.org