An Evening Event with Chef Michel Nischan: The Role of Chefs in Shaping Foo...
Description
As part of the undergraduate course SUST2003: the Sustainable Plate, Chef Michel Nischan will joined by Chef Cathal Armstrong, Chef Mary Sue Milliken, and Professor Kathleen Merrigan for a lively discussion about the role of chefs in shaping food policy.
---
Chef Michel Nischan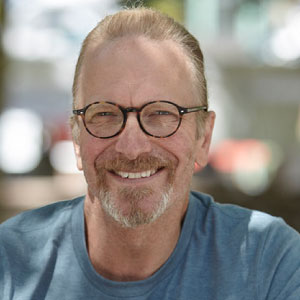 Michel Nischan is a three-time James Beard Award winning chef with over 30 years of experience advocating for a more healthful, sustainable food system. He is Founder and CEO of Wholesome Wave, Co-Founder of the Chefs Action Network, as well as Founder and Partner with the late actor Paul Newman of the former Dressing Room Restaurant. Along with his team at Wholesome Wave, Nischan has successfully influenced legislative language for the recently passed Federal Farm Bill, supporting affordable access to healthy, locally grown fruits and vegetables for low income consumers. He's also the author of three cookbooks and a variety of articles focused on sustainable food systems and social equity through food. A lifetime Ashoka fellow, he serves as a director on the board of the Jacques Pepin Foundation; on the advisory board of Chef's Collaborative, The Amazon Conservation Team, TerraVia, and The National Young Farmers Coalition. In Spring 2015, the James Beard Foundation honored Nischan with the Award for the 2015 Humanitarian of The Year.
To learn more about Chef Nischan, follow him on Facebook and/or visit: http://www.chefnischan.com
To learn more about Wholesome Wave visit: https://www.wholesomewave.org
---
Chef Cathal Armstrong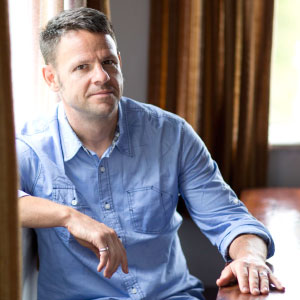 Native Dubliner, Cathal Armstrong, Chef and Co Owner of Restaurant Eve was born into a family with a pas- sion for food. Unusual for families living in Dublin proper at the time, they had a fruit and vegetable garden, ate plenty of garlic and had their own travel business. Armstrong was exposed to the cuisine of other cultures by his father and developed an appreciation of gastronomy. According to Armstrong, "My father was a natural, a great cook."
This Irish chef still cherishes the memories of working alongside his father in the family garden. It was in France, at the tender age of seven, that Armstrong began his annual student exchange and his food curriculum for life. These influences instilled in Armstrong the importance of organic growing and sustainability, before they were buzzwords. Today, he honors that tradition by demanding the highest-quality ingredients from a handpicked network of suppliers revered for their wholesome products.
This impassioned toque's significant contribution to the local food movement has garnered him accolades that extend beyond his cooking, including The National Restaurant Association "Neighborhood Community Award," Edible Chesapeake Magazine's "Local Hero Award" and The Washingtonian Magazine's "Green Giant Award." Chef Armstrong was recently honored by the Virginia House of Delegates, recognizing him for his business and culinary success in Alexandria, as well as his service to Virginia. Chef Armstrong served as a board member of Fresh Farm Markets, which operates eight farmers' markets in the Chesapeake Bay region. His devotion to the ideals of environmentalism, health and conservation has led him to lecture abroad at the request of the US State Department. He was invited by the ambassador to the Bloom festival in Ireland to "recreate" First Lady Michelle Obama's Garden and demonstrated to school children and attendees the joys and benefits of "growing your own." His own love of horticulture drove him to create an organic, worm composted garden, with a natural rain water irrigation system, behind the restaurant. Fruits from his trees, seasonal vegetables and herbs from his organic garden are harvested and incorporated into mouthwatering dishes that nourish the palate and the soul.
The White House has taken notice of his four star intentions as well and in 2011 honored him as a "Champion of Change." Under President Obama's Winning the Future initiative (whitehouse.gov/champions), the White House features a group of Americans who continue to 'Innovate, Educate, and Build' throughout their respective communities. In honor of this recognition, the Office of Public Engagement hosted an event at the White House to commend Armstrong and like minded individuals who promote empowerment and inspiration.
Chef Armstrong was a Best Mid-Atlantic Chef nominee by the James Beard Foundation in 2014. He was selected as Food & Wine magazine's "10 Best New Chefs 2006" and "50 Hall of Fame Best New Chefs," along with honored as a Best Chef Award Winner by the Restaurant Association of Metropolitan Washington DC in 2007. He also sits on the Saveur Tastemakers chef advisory board. In Fall 2011, President and Mrs. Obama celebrated their 17th wedding anniversary in Eve's tasting room.
In 2014, Chef Armstrong and his wife/business partner Meshelle were featured in the Washington Life Magazine Power 100 issue, a list of the most powerful people in Washington, DC. In March 2014, Chef Armstrong debuted My Irish Table, a warm and personal narrative, featuring 130 recipes showcasing Modern Irish fare, interlaced with stories about his journey from Dublin to Washington, DC and his path to successful restaurateur, chef and leader in the sustainable food movement.
Rave reviews continue as Armstrong expands with complex, thoughtful cooking that knits together his Irish upbringing, his French training, and his grasp of the American culinary moment. Cathal Armstrong is considered by both Ireland and America's epicurean fraternity, to be one of our finest chefs, a chef whose ability and creativity are boundless. In addition to his cherished roles as chef, husband and father, his next great love is the sport of Tae Kwon Do, which he took up with vigor more than three years ago. Armstrong is the current National Champion in his weight class.
---
Chef Mary Sue Milliken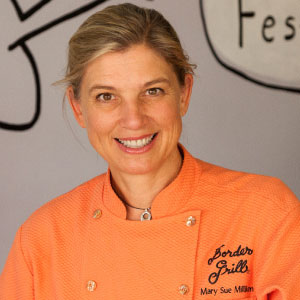 Mary Sue Milliken is a renowned chef, cookbook author, and television personality. A pioneer of world cuisine since the creation of City Café and CITY Restaurant in Los Angeles in the 1980s, today Mary Sue is most notably recognized as a preeminent ambassador of modern Mexican cuisine with her Border Grill Restaurants (Las Vegas, Los Angeles, LAX Airport, The Huntington Library) and Trucks along with her business partner of 35 years, Chef Susan Feniger.
After becoming the first female chef at Chicago's Le Perroquet in 1978, Mary Sue went on to refine her skills in Paris at Restaurant D'Olympe, a woman owned Michelin two-star restaurant. Winning the James Beard Award in 1985 was the first of many honors including lifetime achievement awards from Women Chefs and Restaurateurs, CA Restaurant Association, and Menu Masters Hall of Fame. In 1993, she joined a handful of progressive colleagues to found two important organizations: Women Chefs & Restaurateurs, an organization promoting women's education and advancement in the restaurant industry and Chefs Collaborative whose mission is to inspire, educate, and celebrate chefs and food professionals building a better food system.
Mary Sue has co-authored five cookbooks, co-starred in nearly 400 episodes of the Food Network's "Too Hot Tamales," and co-hosted a food centered radio show for over a decade in Los Angeles. She competed on season three of Bravo's "Top Chef Masters," making it to the finale and winning $40,000 for her charity, Share Our Strength, and its mission to end childhood hunger in America.
Mary Sue has served as a fundraiser, board member and advocate of Share Our Strength since 1987 and also serves on the Board of Trustees for the James Beard Foundation. Mary Sue is proud to have been selected to serve the U. S. State Department as a member of the American Chef Corps, working in Pakistan, Malta and Italy to promote diplomacy through food. She is passionate about food policy, working alongside the LA Food Policy Council, Pew Charitable Trusts, Oxfam, Monterey Bay Aquarium and others to help shape sustainable food systems.
Mary Sue spends the majority of her time thinking about food and cooks 7 days a week, whether at one of her Border Grill restaurants, Border Grill Truck or at home with her two sons and husband, architect Josh Schweitzer.
---
Professor Kathleen Merrigan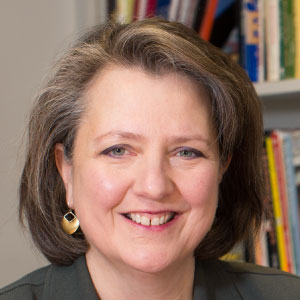 Kathleen Merrigan is Executive Director of Sustainability at the George Washington University, where she leads the GW Sustainability Collaborative and serves as Professor of Public Policy in addition to her role as Director of the Food Institute. Concurrently, Merrigan serves as Co-Chair for AGree, a multi-year consensus-building project of the Meridian Institute to transform food and agricultural policy. Other activities include: Board Director for the Stone Barns Center for Food and Agriculture and Food Corps, member of the Harvard Pilgrim Healthy Food Fund Advisory Committee, Senior Advisor at the Kendall Foundation, Executive Board member of the Council of Environmental Deans and Directors of the National Council for Science and steering committee member of the Environment and the Economics of Ecosystems and Biodiversity for Food and Agriculture, a global initiative of the United Nations Environment Program. From 2009-2013, Merrigan was U.S. Deputy Secretary and Chief Operating Officer of the U.S. Department of Agriculture, a $150 billion, 110,000 employee institution. As Deputy Secretary, Merrigan created and led the Know Your Farmer, Know Your Food Initiative to support local food systems; was a key architect of First Lady Michelle Obama's Let's Move!campaign; and made history as the first woman to chair the Ministerial Conference of the Food and Agriculture Organization (FAO) of the United Nations. Before joining the USDA, Merrigan held a variety of agriculture policy positions, including faculty member at the Friedman School of Nutrition Science and Policy at Tufts University, Administrator of the USDA Agricultural Marketing Service, and senior staff on the U.S. Senate Committee on Agriculture, Nutrition and Forestry, where she wrote the law establishing national standards for organic food.
Recognizing the history and scope of her work, Time Magazine named Merrigan among the 100 Most Influential People in the World in 2010. Other food-related awards include: James Beard Foundation Leadership Award, 2012; Rodale Organic Pioneer Award, 2012; Steward of Sustainable Agriculture "Sustie" Award, 2010; and Organic Trade Association Leadership Award, 2000.
Merrigan holds a Ph.D. in environmental planning and policy from the Massachusetts Institute of Technology, a Master of Public Affairs from the University of Texas, and a B.A. from Williams College.