Description
Mark your calendar and join FMR for An Evening Celebrating the Mississippi River. From our beautiful venue, A'bulae in Saint Paul's Lowertown neighborhood, we will raise a glass to the Mighty Mississippi and toast to everything we have achieved to ensure the health of our hometown river. Together we'll savor local, seasonal fare and refreshments, enjoy a river-themed silent auction and hear from keynote speaker and distinguished storyteller, Nick Spitzer.
This year's event celebrates the myriad ways in which the river connects. Indeed, the Mississippi River is a conduit for community, migration, inspiration and so much more. Our event promises to be fun and educational as we celebrate the tangible and intangible river connections that permeate our lives.
Returning to the stage as our emcee this year is Jearlyn Steele. Jearlyn is a member of the internationally acclaimed family, The Steeles, who have performed from Carnegie Hall to Brazil to the Super Bowl Live Verizon stage. She has been an entertainment reporter for TPT's political show Almanac for ten years and hosted her radio show on WCCO Steele Talkin' for twenty years. Musically, Jearlyn has performed with the Minnesota and Baltimore Symphony Orchestras, and she was a frequent special guest on A Prairie Home Companion.
Our keynote speaker is Nick Spitzer. Nick is the producer and host of American Routes, a public radio program about American music that reaches nearly a million listeners each week. Nick is a folklorist and a professor of Anthropology and American Studies at Tulane University in New Orleans, near the mouth of the Mississippi River. Nick will join us to share music and stories about the Mighty Mississippi River starting at the headwaters and heading south to the mouth. He will draw on music ranging from gospel, blues and jazz, to country, Cajun, rock and pop along with archival audio, interviews and commercial recordings to talk about the river as a place where nature and culture are inseparable as they flow together as both popular lore and ethnographic subject.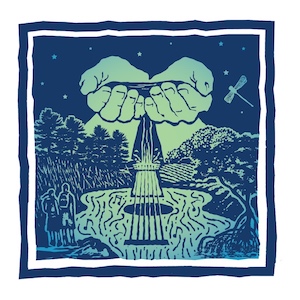 Need another reason to attend? Proceeds from the event directly support our work to protect, restore and enhance the Mississippi River, an ecological resource of local and global significance.
We hope you can join us on October 3rd as we gather to celebrate the Big River! RSVP by September 23rd.
If you are unable to attend but would like to support FMR and our event, please consider making a contribution.
If you have questions, would like to RSVP over the phone, or have an access or disability-related request that would make your evening more enjoyable, please contact John Czyscon at 651.222.2193 x19 or jczyscon@fmr.org.
Thank you to our generous sponsors!
HOST SPONSOR
Cathy Tobias
OAK SAVANNA
Stewart & Lesley Crosby • Chad & Maggie Dayton • Judson Dayton & Shelley Mydra-Dayton • Art Kaemmer, M.D. • Julia L. Kaemmer & Olivier Vrambout • Thomas Reiter & Sharon Miyamoto • Paul & Mary Reyelts • Susan Vento
BALD EAGLE
Frederick & Catherine Asher • Susan & Joel Barker • Sam Boren & Steven King • Ronnie & Roger Brooks • Whitney & Sarah Clark • Page & Jay Cowles • Nancy Gibson & Ron Sternal • Dan Gjelten & Lisa Burke • Peter Goss & Karma Walker • Peter & Mary Gove • Bud & Carol Hayden • Diane & John Herman • Jeanine & Zachary Holden • Hokan & Penny Miller • Susan & Bob Morrison • Ford & Catherine Nicholson • Amy & Chip Pearson • Susan Davis Price • John & Marsha Soucheray • Deanna Wiener & Jim Tilsen • Philip Willkie • Kathryn Wolford & Ed Reilly
BLUE HERON
Mary Adamski & Lance Ihinger • John Anfinson • Peter Bachman & Janet Rice • John & Mary Beattie • Ellen & Peter Brown • Robert Bruininks & Susan Hagstrum • Ellen Butler • Steve Christenson & Lisa Hondros • Ellie Crosby • Sara & Sean DeKok • David Durenberger & Susan Foote • Daniel Engstrom & Barbara Coffin • Tessa Enroth & Michael Jones • Forrest & Lisa Flint • Tony & Diane Hofstede • Bill & Denise Lynch • Kit & Bill Prendergast • Diane & Darryl Sannes • Michael & Gretchen Sieben • Kathy Stack • Bob & Sandy Tilsen
RIVER OTTER
Joseph Bagnoli & Barbara Cox • Candace Campbell & Jerry Seck • Leslie Cohan & Todd Norsten • George Dunn & Donna Harris • Holly Einess & Brian Kantar • Sheila Gothmann • Phyllis Kahn • Ron Kroese & Kimberly Colburn • Perry McGowan & Sheila Smith • Lynn & Tim Moratzka • Phil Riveness • Harry & Ginny Sieben • Katie Sieben & Josh Straka
Corporate Support
KEYNOTE SPONSOR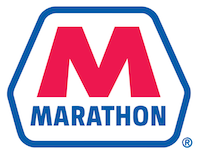 CONFLUENCE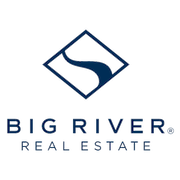 TRIBUTARY
Bremer Bank • Boyum Barenscheer • Kraus-Anderson Insurance • SEA LIFE at Mall of America • Sitka Salmon Shares