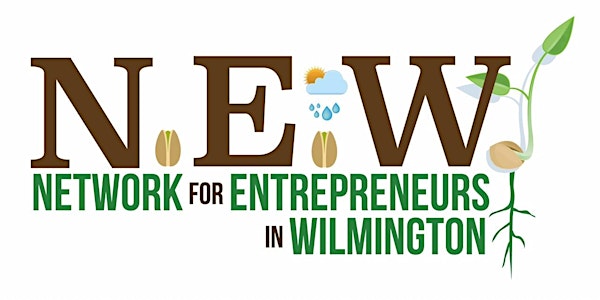 An award winning entrepreneur, an investment leader and an ecosystem leader invite you to a brewery, Nov 29
When and where
Date and time
Thursday, November 29, 2018 · 4 - 6:30pm EST
Location
Ironclad Brewery 115 North 2nd Street Wilmington, NC 28401
Description
(If you are one of the 37 people already registered, you do not have to register again.)
I hope all of you enjoyed the Connect conference and event with investor Paul Singh.
I listen to what you the entrepreneurs tell me what you believe is missing in the Wilmington ecosystem and I try to deliver them to your doorstep. We have now brought over 50 investors to Wilmington to meet with you.
But you would REALLY benefit if you worked within the North Carolina system OUTSIDE of Wilmington and here are our speakers who you can CONNECT with when you travel to Raleigh / Durham and Greenville that have connections around the world who could be your partners. But ONLY if YOU make the effort.
Learn how this entrepreneur worked within the ecosystem to get stage time at the South's largest venture capital conference to impress a room full of investors to raise capital. What is the experience of an ACTUAL accelerator with capital and training? What happens when a company wins pitch contests and awards and how to make the most of the exposure? How can you work with the tech transfer office with a university with a teaching hospital to license new innovations and grow a company in the healthcare economy?
Our speakers this month at NEW and Bunker Labs are the leaders of the ecosystem throughout the state or entrepreneurs who have used those resources to raise their profile and attract investors.
Speakers include:
Tom Rump - Mesur.io - CEO -A veteran founded company who has worked with CED, worked with NC RIOT, was accepted and graduated from Techstars Austin and got capital from Launch Place and WALE. https://www.linkedin.com/in/tom-rump-943811/
Mark Wdowik - Mr. Wdowik formerly worked in the tech transfer office at UNC Charlotte, Colorado State and is now the head of Innovation at East Carolina University. He ran a small venture capital fund while in Colorado and worked with TechStars co-founder Brad Feld. https://www.linkedin.com/in/ACoAAAcPhUUB37a50AarZmtD5kxRMb35z4uH-aA/
John Austin - NC IDEA ecosystem leader - John has had many roles in his distinguished career. His experience started in the gaming industry, but has been working with NC IDEA from the opening of Groundwork Labs to his new role in working with the North Carolina communities that win the NC IDEA ecosystem grant such as Bunker Labs and UNCW CIE. https://www.linkedin.com/in/ACoAAADwurUBUVlENDxnHbhc6oAEtmC1NJ0g16Q/
A BIG Thank you to our sponsors like Adam Shay CPA ( http://adamshaycpa.com/ ), Justin Wolfe of Strategic Investments ( https://strategicinvestmentsnc.com/our-team/ ) , Live Oak Bank, the Cohen family, the Fisher Family Foundation and of course Ironclad Brewery,
Please connect with NEW on Facebook ( https://www.facebook.com/NEWilm/ ) and Twitter @redspireusnc and connect with Bunker Labs @bunkerlabsrdu
Thank you for your peanut butter jar donations
JRR
About the organizer
Event for startups, investors and service providers interested in the future of the startup community as an important part of the Wilmington NC economy.