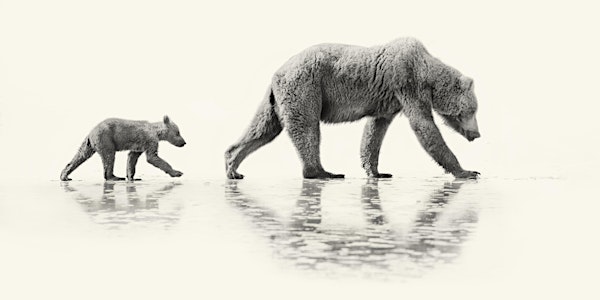 An Artistic Photographer Lies in All of Us: Trinity Arts_DeWitt County
Learn how creativity is developed and how you can enhance your own creative mindset! This session is designed to be inspirational.
Date and time
Monday, October 26, 2020 · 5 - 6:30pm PDT
About this event
Hi!
I'm Lisa Langell. I'm a professional wildlife and nature photographer. I'm offering this webinar series as a way to reach out to people nationally who have not been able to access my classes and workshops in-person. I provide fun, educational, and supportive instruction in all of my classes, workshops, and webinars. Here is the latest topic we are exploring in-depth:
An artistic photographer lies in ALL of us:
We as photographers often want to be more innovative and creative, but our own mental barriers can "prevent" the creative process from happening. One of the biggest mental blocks is simply believing, "I'm not a very creative person."
I hear this most often from engineers, accountants, and those in technical fields who have struggled to discover the creative style they desire.
This session breaks down creative barriers in a really fun and logical way! I take an interactive, myth-busters-style approach! You'll learn how to apply the creative process and develop patterns that will bring more joy, innovation, success, creativity and happiness to your photography! You will learn:
• How even those who feel they "are not artistic" can actually become artistic and creative
• Understand "imaginative skill" and how it develops
• About my "Mash up" formula
• How you can debunk your own myths about artistic and creative ability
• How to exercise your creativity through real-world examples and activities we will complete during the session
• Inspirations to take with you
This webinar is designed to be fun, educational and interactive. You can chat with me throughout the webinar! This isn't your boring, old "sit and get" webinar --- this is engaging, fun and designed to meet YOUR needs!
Don't worry--you won't be on camera/video so you can even join from the comfort of your PJ's!
What do I need to participate? All you need to participate is a computer or mobile device with audio and an internet connection. (Ideally a computer or tablet works best. Phones generally have too small of a screen for meaningful viewing.)
How do I join? You will receive information on how to join your specific webinar via your confirmation email. Here is a quick tutorial on what to expect.
Look for your confirmation email immediately upon registration for participation details! (Check your spam folder, too, as sometimes they wind up there!)
Can't attend at the date/time listed? Receive a recorded copy of the webinar! All registered participants will receive a video recording of the event for later viewing.
About the organizer
Lisa Langell is a full-time, award-winning photographer whose work has appeared in numerous prestigious publications, galleries and more. She currently sits on the Board of Directors for the North American Nature Photography Association (NANPA.org). She is also an ambassador for Tamron-USA, FotoPro tripods and H&Y Filters, which produce products she believes in, adores, and uses regularly! 
 Her strong photography-related instructional skills pull from her advanced studies and work in educational psychology, where she worked with children with learning disabilities, helping them learn.  She loves using research-based techniques that make learning interesting, memorable, and engaging for adult learners!
 You may read more about her on the "About" section of her website.