An Artist @ The Table with San Diego Art Prize 2020 Nominees

Saturday, October 10, 2020 from 6:00 PM to 9:00 PM (PDT)
Event Details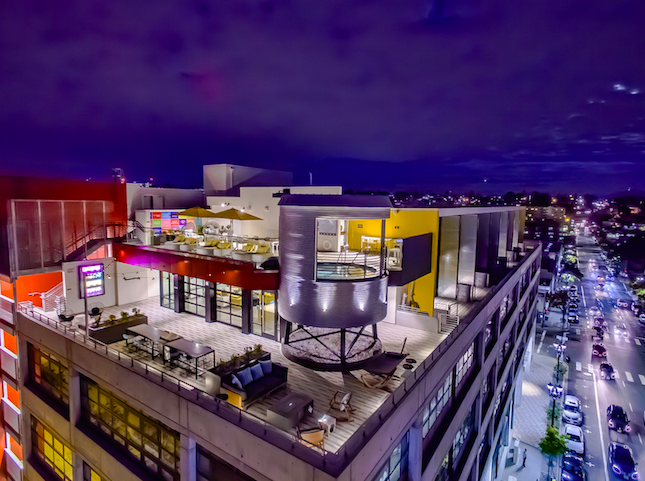 -
Now in its 4th sold-out year, An Artist @ Table invites the general public to meet and dine with some of San Diego's most visionary arts leaders. This edition will feature an incredible array of delicious tapas inspired by the work of each of the 2020 San Diego Art Prize's talented nominees: Alanna Airitam, Kaori Fukuyama, Griselda Rosas, and Melissa Walter. Guests will also enjoy wine tastings from the Valle de Guadalupe presented by Baja Wine + Food and gorgeous views from IDEA1's Rooftop Lounge, Downtown.
-
$50 General Admission/ $40 Nonprofit Employee/ $30 Creative Industry Professionals. 21+ only.
-
This event is part of Vanguard Culture's 2020 Season "Ripple Effect." Each event in the season will consider the creative community's unique ability to effect positive change and it's culinary components will consider sustainable food practices. Vanguard Culture is a 501(c)3 nonprofit dedicated to advancing San Diego's Creative Industries. For more information visit www.VanguardCulture.org

-
The SD ART PRIZE is dedicated to the idea that the visual arts are a necessary and rewarding ingredient of any world-class city and a building block of the lifestyle of its residents. Conceived to promote and encourage dialogue, reflection and social interaction about San Diego's artistic and cultural life, this annual award honors artistic expression. The SD ART PRIZE, a cash prize with exhibition opportunities, spotlights emerging artists whose outstanding achievements in the field of Visual Arts merit the recognition.
-
About the Artists: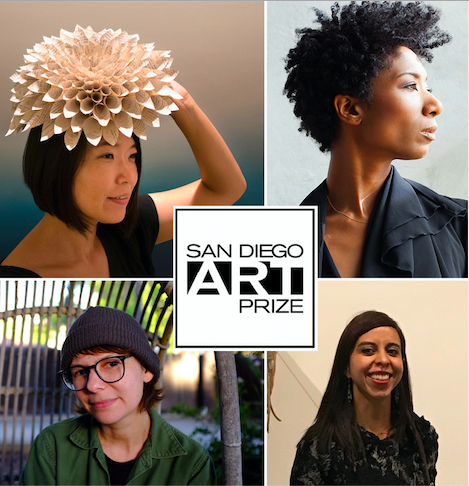 KAORI FUKUYAMA is a multi-disciplinary artist from Japan, who lives and works in San Diego. She creates paintings, drawings, sculptures, and site-specific installations that explore the interactions of color, light and shadow. Her subtle and delicately balanced work plays with our visual perception, and often invites us to slow down and be present in the moment.  Kaori Fukuyama was an Artist-In-Residence at Bread & Salt in 2018, and recently completed a large-scale public art installation in North Park (San Diego). Her work is a part of private collections internationally and has been exhibited at multiple institutions including Oceanside Museum of Art, Laguna Art Museum, San Luis Obispo Museum of Art, San Diego Art Institute, The Athenaeum Music & Arts Library, and William D. Cannon Art Gallery. Kaori Fukuyama enjoys teaching at The Athenaeum Music & Arts Library, and continues to expand her artistic boundaries. https://www.kaorifukuyama.com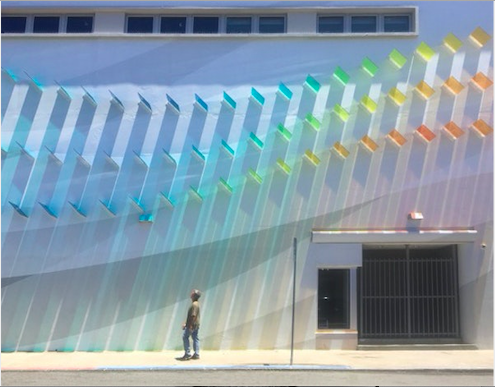 Photographer ALANNA AIRITAM was born in Queens, New York and now resides in San Diego, California. As a portrait photographer, her work focuses on identity and representation, and proposes an investigation into the concept of wholeness. Her use of chiaroscuro lighting creates a painterly effect, that coupled with her use of symbolism allows her to explore the duality of light and dark both metaphorically and literally. Her subjects are illuminated in a way that calls for them to be viewed as the counter to contemporary stereotypes. Airitam's images have been published in a variety of national and international media outlets such as Chicago Tribune, BBC News, VICE!, The Huck, Lenscratch, Range Finder, Feature Shoot, and the San Diego Tribune, among many others. Airitam has exhibited at Catherine Edelman Gallery in Chicago, San Diego Art Institute, Art Miami, and Bread & Salt in San Diego, California. An award winning short film From Haarlem to Harlem about Alanna Airitam's body of work The Golden Age has been screened at various film festivals around the United States. https://www.alannaairitam.com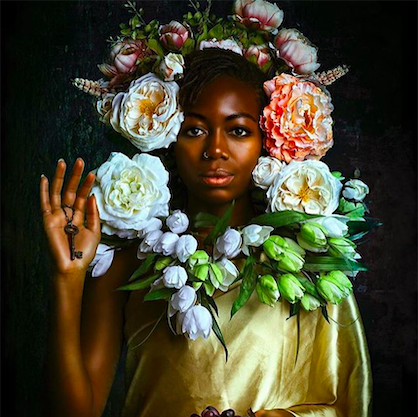 GRISELDA ROSAS (Born and Raised in Tijuana, Mexico) is an artist and educator from the border region. Her artwork falls under the umbrella of Post-Colonial art, in the way it addresses issues of identity, ethnicity and gender practices creating installation, sculpture, site-specific, curatorial projects and stitching-Paintings decolonizing imagery.  Rosas' work has been exhibited in national and international venues, The Florence Biennale, Italy, The Barrett Art Centre, New York, art residency at the Camac art Centre- UNESCO program Marnay, France, Bread & Salt Gallery, San Diego, CA and at the Museum of Contemporary Art, San Diego. She was granted a fellowship through the minister of Mexican Culture -FONCA, 2016-2019 where she is developing a research on the aesthetics of Mexican female traditional clothing, presenting and publishing her research at the 56th International Congress of Americanists (ICA) Salamanca, Spain 2018. Griselda Rosas' work has a strong relationship with poetry and mind wandering, speaks about the ecosystem's fragility through an implicit construction of historical-imagery-memorabilia. https://www.griseldarosas.com/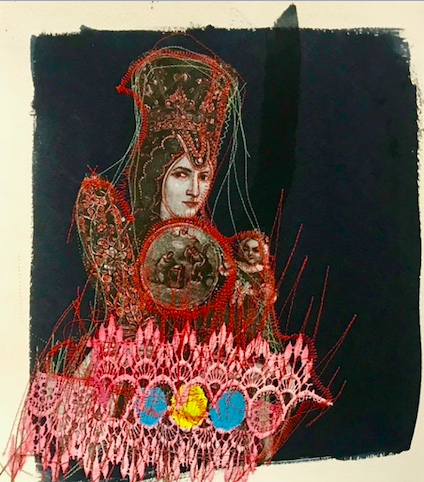 MELISSA WALTER is best known for her optically stimulating sculptures of twisting paper and drawings of detailed geometric patterns. She visually explores concepts concerning Astronomy and astrophysical theories. Walter has worked as a graphic designer and science illustrator for NASA's Chandra X-ray Observatory and as a team member of the Harvard-Smithsonian Center for Astrophysics. Her experience has inspired her to visually articulate wonders of the Universe, such as black holes, supernovas, neutron stars, dark matter and more recently, dark energy. Walter has completed artist in residence programs at 1805 Gallery and Bread & Salt, and participated in exhibitions at the Smithsonian's S. Dillon Ripley Center, Quint Gallery, the San Diego Art Institute, Torrance Art Museum, Helmuth Projects and the San Diego International Airport for a temporary exhibition titled Intergalactic Dreaming in 2017. Melissa Walter received her BFA, cum laude from the University of Rhode Island in 1998. http://www.melissawalterart.com/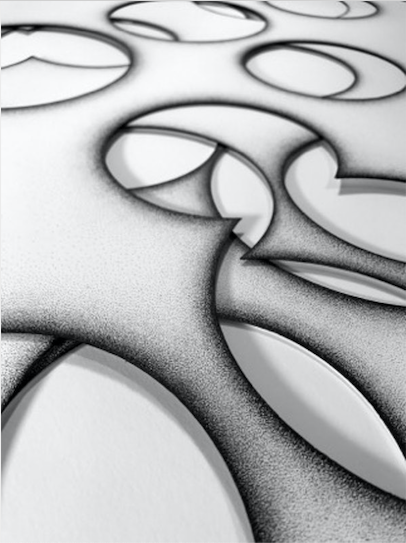 – 

This program made possible thanks to our generous Arts & Culinary Series Sponsors:
- Michele & David Lowenstein




- Neil Osborne & Delia Risbrough



–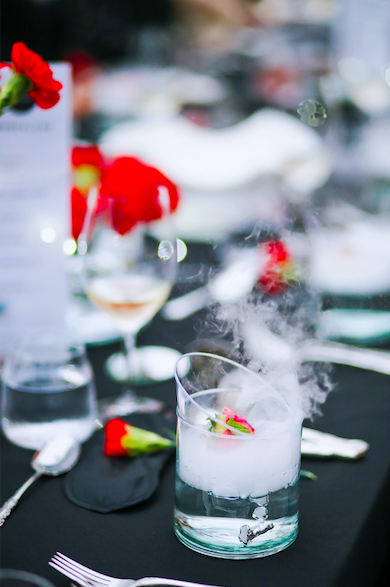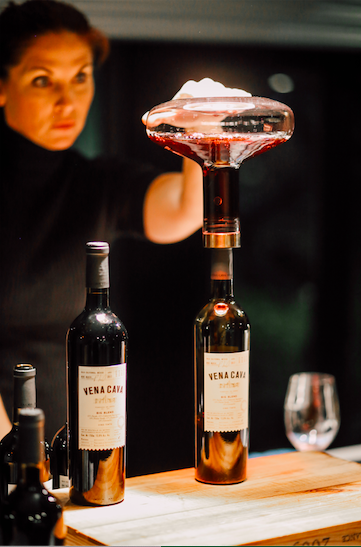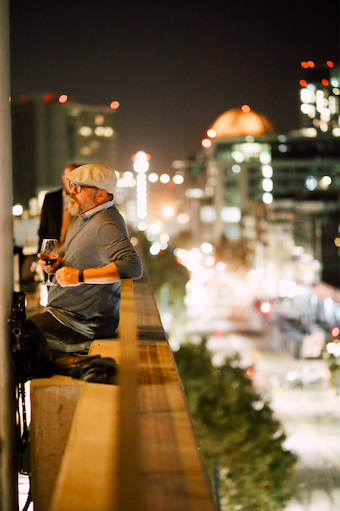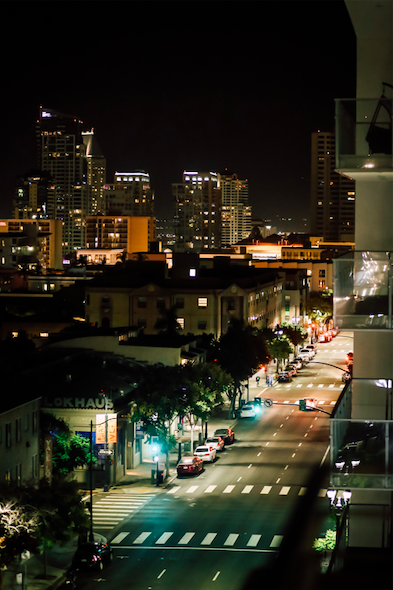 Save This Event
When & Where

San Diego
IDEA1
899 Park Blvd.
San Diego, CA 92101


Saturday, October 10, 2020 from 6:00 PM to 9:00 PM (PDT)
Add to my calendar