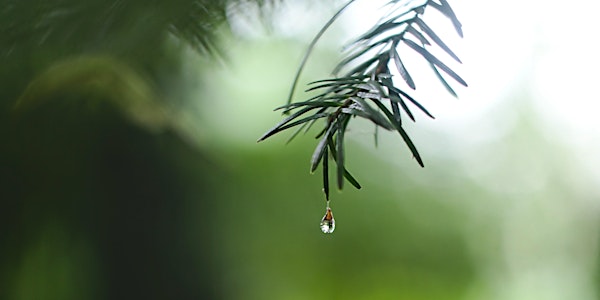 An Antiracist Take on Oppression and Sorrow
An Antiracist Take on Oppression and Sorrow: A Live Online Conversation with Breeshia Wade and Bree McDaniel
Refund Policy
Contact the organizer to request a refund.
About this event
This event will be streamed live online with an interactive Q&A. Instructions on how to join will be emailed to registrants shortly before the event. This event will be recorded and available to watch on our YouTube channel and portions of the audio will be released on our podcast.
If you need to request accessibility accommodations, please email publicprograms@ciis.edu at least one week prior to the event. For more information click here.
Most of us understand grief as sorrow experienced after a loss—the death of a loved one, the end of a relationship, or a change in life circumstance. According to author and Buddhist end-of-life caregiver, Breeshia Wade, grief is bigger than what's happened to us, larger than a reaction to a one-time event, it is something that is connected to what we fear, what we love, and what we aspire to.
Drawing on stories from her own life as a Black woman and from the people she has midwifed through the end of life, Breeshia connects sorrow not only to specific incidents, but also to the ongoing trauma that is part and parcel of systemic oppression. She broadens the mainstream conception of grief to explore its intersections with race, gender, social justice, and trauma. Grief and trauma are universal experiences, but people suffer additional trauma unique to their race, gender, and sexual identities.
According to Breeshia, when grief is not explored directly, when we ignore our personal responsibility to tend to, reckon with, and heal our own grief, we are more likely to engage in harmful power dynamics that deny others—particularly marginalized populations—access to justice and healing. She both reimagines our relationship to power, accountability, and boundaries, pointing to the long-term work we must do in order to address systemic trauma perpetuated within our interpersonal relationships, as well as elucidates grief in every aspect of our lives, providing a map back to ourselves and allowing us to heal our innate wholeness.
Join licensed clinical psychologist Bree McDaniel for a conversation with Breeshia about her life, her work, and her latest book, Grieving While Black: An Antiracist Take on Oppression and Sorrow.
Breeshia Wade holds an undergraduate degree in Comparative Studies from Stanford University, a graduate degree in Religious Studies from the University of Chicago, and has completed a two-year Buddhist Chaplaincy program. During her career, Breeshia has supported people during transitions both at the beginning and end of life as a birth doula and Buddhist chaplain. She has worked with incarcerated populations, on the Mother/Baby Units of hospitals, and in people's homes. Additionally, she has led grief workshops in conferences along the West Coast, including those at UC Berkeley, the University of Washington, and Stanford University.
Bree McDaniel, Psy. D., is a licensed clinical psychologist, consultant, and facilitator. Her work primarily centers and affirms the lived experience of marginalized and underserved communities. In the past, Dr. McDaniel has worked in a variety of clinical contexts including community mental health, inpatient, school-based, private practice, and university settings. Currently, Dr. McDaniel teaches in the Clinical Psychology (PsyD) program and serves as the director of Psychological Services Center at CIIS. She also has a consultation and psychotherapy practice in Oakland, CA. Primary areas of focus in Dr. McDaniel's practice include cultivating a more inclusive workplace culture; trauma and recovery; Intersectionality; marginalization, disenfranchisement, and oppression; pursuing freedom; and discovering joy.
We are grateful to our Bookstore Partner:
Marcus Books is the nation's oldest Black-owned independent bookstore celebrating its 60th year. Marcus Books' mission is to provide opportunities for Black folks and their allies to celebrate and learn about Black people everywhere.