Skylar Celebrates you. An invite-only concert event. #teamskylar #skylarfriends
About this event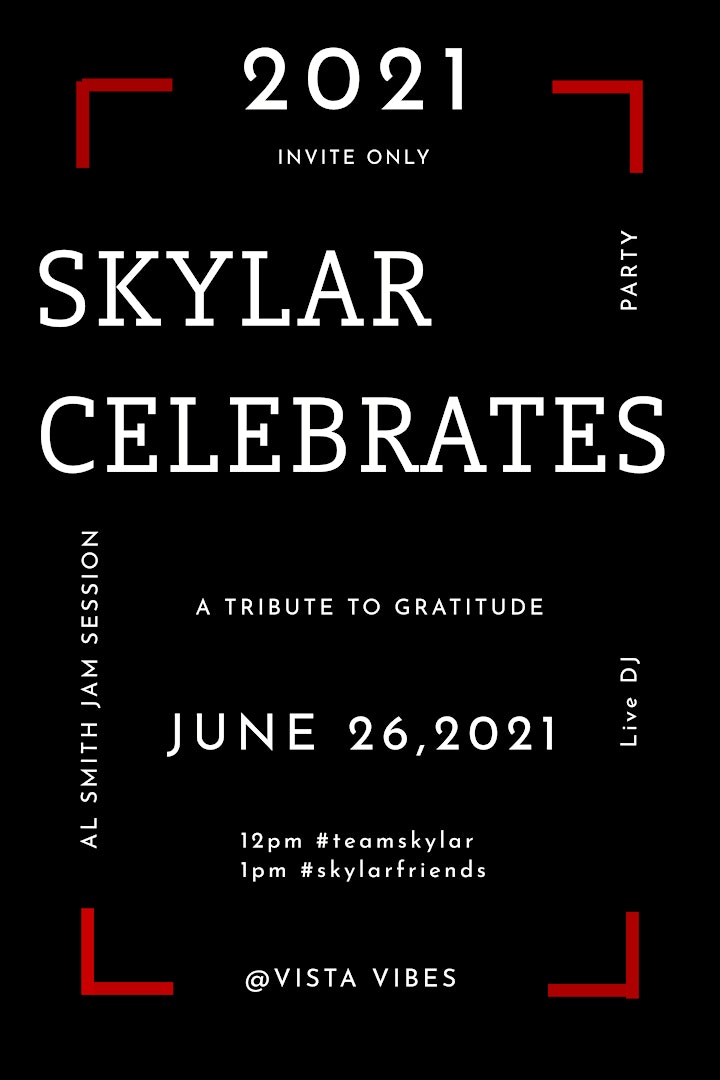 Skylar wants to celebrate you.
June 26, 2021, 11:45am
What a year.
Even in the midst, we have a lot to be thankful for...
Skylar CELEBRATES you.
11:45am Doors open. Red Carpet begins. 
A special tribute to Skylar, #skylarfriends, City of Atlanta & Netherlands (don't miss it).
-Al Smith JAM Session Concert
-Special Guest 
-Resturant all to ourselves.
-DJ from 107.5 playing music from all over the world. 
-Come to relax not work.. 
-A special toast to gratitude.
...other surprises. 
This event was formally called the Skylar Wrap Party.
Don't be late.
Remember, this is a private, invite only, ticketed and plated event.
Come on by.
Any questions?
Contact Jamine Moton 678.878.7263 or info@skylarsecurity.com
-jm