"An Amazing Personal Journey - Holocaust Survival Stories"
Description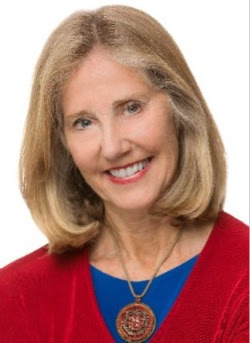 Joanie Schirm
The Jewish Genealogical Society of Greater Orlando (JGSGO), in collaboration with the Holocaust Memorial Research and Education Center of Orlando, presents Joanie Schirm, discussing her amazing personal journey into family history, on Tuesday, April 3, 2018.
As a child, Joanie heard her father's stories about fleeing Czechoslovakia and the Nazis. After her parents died, she found her father's collection of letters with friends and family members during the Holocaust. Her journey to locate the Czech correspondents and their descendants around the world provided compelling, fascinating details of her family history. These letters and her investigations have formed the basis for an award-winning book, a second book coming in 2019, lesson plans for high schools, and a permanent exhibit at the Holocaust Memorial Resource and Education Center of Florida that is expected to open in Fall 2018.
Anyone starting family genealogical research hears the advice: "Interview the oldest member of your family, learn everything you can from them and ask for old photos and letters." Although not all have been able to do this, Joanie's story shows how compelling your family history research can be. More about Joanie's accomplishments and contributions to Orlando can be found at https://joanieschirm.com/
You must pre-register for either in-person or online participation at http://jgsgo.org/programs-jgsgo/


---
Contact Information
Lin Herz at info@jgsgo.org
JGSGO Voicemail:
407-494-4230
---
About the Jewish Genealogical Society of Greater Orlando
The Jewish Genealogical Society of Greater Orlando is a non-profit organization formed in 1990, for sharing genealogical information, techniques and research tools with anyone interested in Jewish genealogy. Anyone may join the JGSGO. Annual dues are $35 for an individual and $40 for a family. JGSGO's monthly meetings are free to members. For more information visit www.jgsgo.org and "like" us at www.facebook.com/jgsgreaterorlando. Questions? Email info@jgsgo.org.
Copyright © 2017 Jewish Genealogical Society of Greater Orlando, All rights reserved.