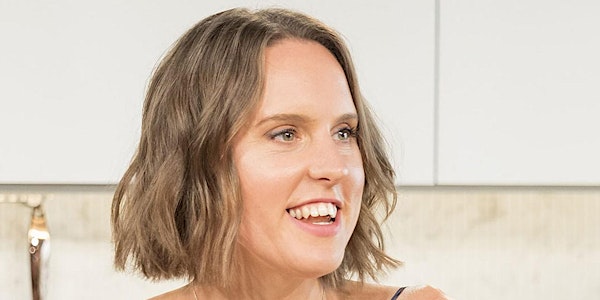 An afternoon with The Great British Bake Off winner Frances Quinn featuring...
Location
St Peter & St Paul Church Great Bowden
Dingley Road
Great Bowden
Leicestershire
LE16 7ET
United Kingdom
Description
As part of our 'Grains of Hope - Bread for Life' Harvest Bread Festival we are pleased to include a special event on Saturday 6th October between 2pm and 4pm. Come to St Peter & St Paul Church Great Bowden and meet The Great British Bake Off winner Frances Quinn along with local artisan baker Hambleton Bakery's Julian Carter. You will have the opportunity to ask Frances and Julian questions as well as learning about bread and bread making.

Frances Quinn is renowned for her creativity and was the inimitable winner of The Great British Bake Off 2013. Since she was crowned champion she has been inundated with commissions for clients from the Tate to illustrator Quentin Blake and Nike to name but a few. Frances released her first book Quinntessential Baking with Bloomsbury in 2015 and has gone on to appear on Saturday Kitchen, ITV's This Morning and break two Guinness World Records for the world's biggest Jaffa Cake and Jammy Dodger. With two more on the cards this summer at Chris Evans Carfest.
As well as being affiliated in Brand Partnerships with some big names in the Food industry, Frances makes regular appearances at various Food and Drink festivals across the country demoing some of her greatest bakes.
Including Wilderness Festival to running workshops at Soho House to Richard Bertinet Cookery School in Bath, Frances' inspirational approach to food has gained her a distinct reputation! Having studied Textile Design at Nottingham Trent University, she worked at design companies in London and Vancouver, including Joules Clothing as their baby toddler wear designer. A British baker and designer, Frances is able to combine a love of both passions to produces unique and unforgettable designs. From fabric through to food she sees inspiration in everything. The vital ingredient in all of Frances' creations is her imagination and ideas, making her style unique. A star set to ignite and mix up the baking and design scene, in Britain and beyond.