An Afternoon of Renewal, Joy, and Inspiration
Description
Immerse Yourself in the Wisdom and Healing Energies of Healing Experts
Dolores Fazzino and Barb Yager
Join them for an afternoon of Renewal, Joy, and Inspiration!

Learn to access the Akashic Records

Learn about energies that block healing

Learn to ask the right question to get the right answer

Use the akashic records for self-healing
Learn about Healing in Ways You Never thought Possible

Access your inner medical team

Get answers to your health concerns

Learn options for healing in way you never thought possible
Experience 2 Guided Meditations
Receive an Energy Clearing
Hot Seats to Dive Deeper into Energies and Healing
Ask the Experts (Q & A)
Develop a Strategy for Continued Healing and Wellness

If your energies are feeling down and out, anxious or depressed,
this seminar will be very helpful for you!


Meet Your facilitators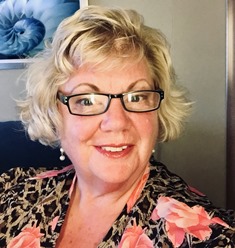 Barbara Yager, Energy Expert and Life Coach
"Everything is Energy"
Barbara Yager is a skilled and gifted transformational life coach and Akashic Records Expert. Barbara specializes in helping people realize their true potential by recognizing and capitalizing on their core powers and energies.
Barbara offers a fresh and invigorating approach to life, and personal success. She speaks with an open mind and heart in a way that opens your beliefs to the notion that all things are possible.
Her lectures and teachings provide healing insights and down to earth practical guidance. Barbara will help to reawaken your understanding of your personal power and the limitless possibilities for you to live your life's true purpose. Learn more about Barbara at BarbaraYager.com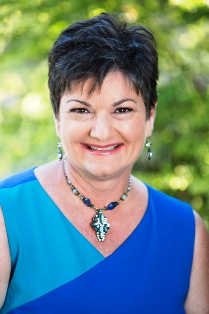 Dr. Dolores Fazzino, DNP, RN, Life-Style and Wellness Coach and Intuitive & Energy Medicine Specialist
Dr. Dolores Fazzino, DNP (Doctor of Nursing Practice), Nurse Practitioner, Life-Style & Wellness Coach, Intuitive and Energy Medicine Specialist s a distinguished pioneer and visionary bridging the world of spirituality and well-being. Dr. Fazzino is passionate about empowering others to take ownership of their health and wellness and integrating the art of "being" in a "doing" world.
Dr. Dolores Fazzino has assisted on over 10,000 surgeries in her 40 years of healthcare experience. Called to prevent more illness and surgeries, and break our dependency on pharmaceuticals, she now helps people heal at the mental, emotional, and spiritual levels, eliminating chronic and acute illnesses from occurring and continuing.
Her companies Recovering Healthcare, Breathes new life into patient wellness empowers patients to take ownership of their health and wellness with cutting edge mind body techniques; and Spiritual Wellness for Life Bridges spirituality with physical health and wellness. Both her companies assist clients to get to the "root cause" of the health and wellness concerns.
Dolores trained at the prestigious Yale New Haven Hospital, where she worked under the revolutionary Dr. Bernie Siegel, an international expert and surgeon in the field of cancer treatment and complementary, holistic medicine. She earned a Doctor of Nursing Practice degree in 2008 from Case Western Reserve University.
Her books "HELP! How do I get the most out of my healthcare experience" is a must have resource book to assist people to maneuver through the healthcare system, and "Spiritual Wellness For Life" share stories about those "Aha" moments that change your life forever, are available through her website www.RecoveringHealthcare.com/books
Dr. Fazzino resides and has a virtual practice in Encinitas, CA Learn more RecoveringHealthcare.com