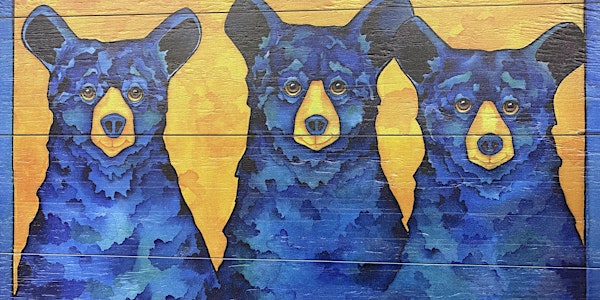 An afternoon of Family Constellations
Get to the heart of the matter. Step into the field to reveal what is hidden in relationship dynamics and personal identity struggles.
When and where
Location
The East Bay Healing Collective 1840 Alcatraz Avenue Berkeley, CA 94703
Refund Policy
Contact the organizer to request a refund.
Eventbrite's fee is nonrefundable.
About this event
What we're doing this afternoon:
We will all do some exercises to "warm up the field" with our own systems. Then, 1 or 2 participants will share an issue they struggle with right now, or something they've been longing to address. We will take a soulful, systemic view of the issue to see if there are movements available.
We heal relationships, in relationship with others. Representing and witnessing in another's constellation can have profound impacts on your own life. Everyone who attends will receive some benefit from the healing movements of the group.
It is $20 to join. Please contact me if you have a specific intention for a constellation; it is $125 for a guaranteed spot.
Learn more at: creativehealingpower.com
The BIG picture:
We suffer all kinds of pains, which can express themselves in our bodies, relationships, work and financial situation, or just the way we are able to grieve our losses and move through challenges. When these issues are persistent and hard to resolve, it may be time to step back and look at the whole family system, the origins from where we came.
Our ancestors immigrated, worked, and sacrificed in the hopes of creating a better future, as they saw it. We are that future. Our sense of belonging reaches back and includes them, and the systems and cultural events that they were in are also the roots of our experiences.
When we are able to acknowledge them, it honors them and the reason we are here. This may lead to a blessed reunion with older ones from our line who are healed and whole, and can offer support in the here and now. Or, it may remind us of a history we are not proud of. The good news is, we don't have to agree with their behavior (or forgive it) to recognize their place in our family system.
Painful histories may be shrouded with silence and even guilt. Refusing to look might lead you, or someone you love, to repeat this pain in an unconscious way, to bring it to light to finally be witnessed. You don't even have to know the older generations or the details of the past; it is embedded deep within the family consciousness. This hidden loyalty may be why the pain in your life won't budge.
Family constellations are a way to map these systems, and allow them to be seen and acknowledged. In a supportive group environment, we are including what has been lost or forgotten, to complete the picture. This awareness allows those patterns to rest, and we can take a step towards reconciliation within ourselves.
This work will benefit you when:
It is difficult for you to make money and have abundance
You compare your worth to others and feel pressure to be perfect
You sense that chronic health conditions may have an emotional piece
Your profession has taken over your creative self and you're burning out
Maintaining fulfilling relationships has been frustrating or is making you anxious
Learn more at: creativehealingpower.com
Where did this come from?
Family Constellations have evolved from the work of Bert Hellinger, a German psychotherapist who found that each member in our family holds a special place and has an equal right to belong to the family system. Only when we acknowledge and honor the difficult fates of those who've preceded us, can the "Orders of Love" be reestablished and the chain of tragic destinies be broken. Along with Family Sculpting, Gestalt Therapy, and other approaches to healing; Hellinger was deeply influenced by 16 years of working with the Zulu people in South Africa.
Who is Christina?
I am a passionate storyteller, a performer who loves to play, and the American daughter of a German immigrant. Constellations have allowed me to go much deeper into the space that needed the most healing for me: my family. In addition to constellations, I have background with goddess rituals and drama & art therapy techniques. I am also a Certified Hypnotherapist (CHT) and a Depth Hypnosis Practitioner through the Association of Depth Hypnosis Practitioners. I earned an MA in Counseling Psychology with an emphasis in Drama Therapy from California Institute of Integral Studies.
I offer intuitive companionship on the path to re-connecting with inner guidance. My specialty is working with artists and creative people. In addition to working with family and systemic issues in constellations; I focus on self-expression, reclaiming power, and the integration of parts that may have been lost along the way.
Learn more at: creativehealingpower.com