Description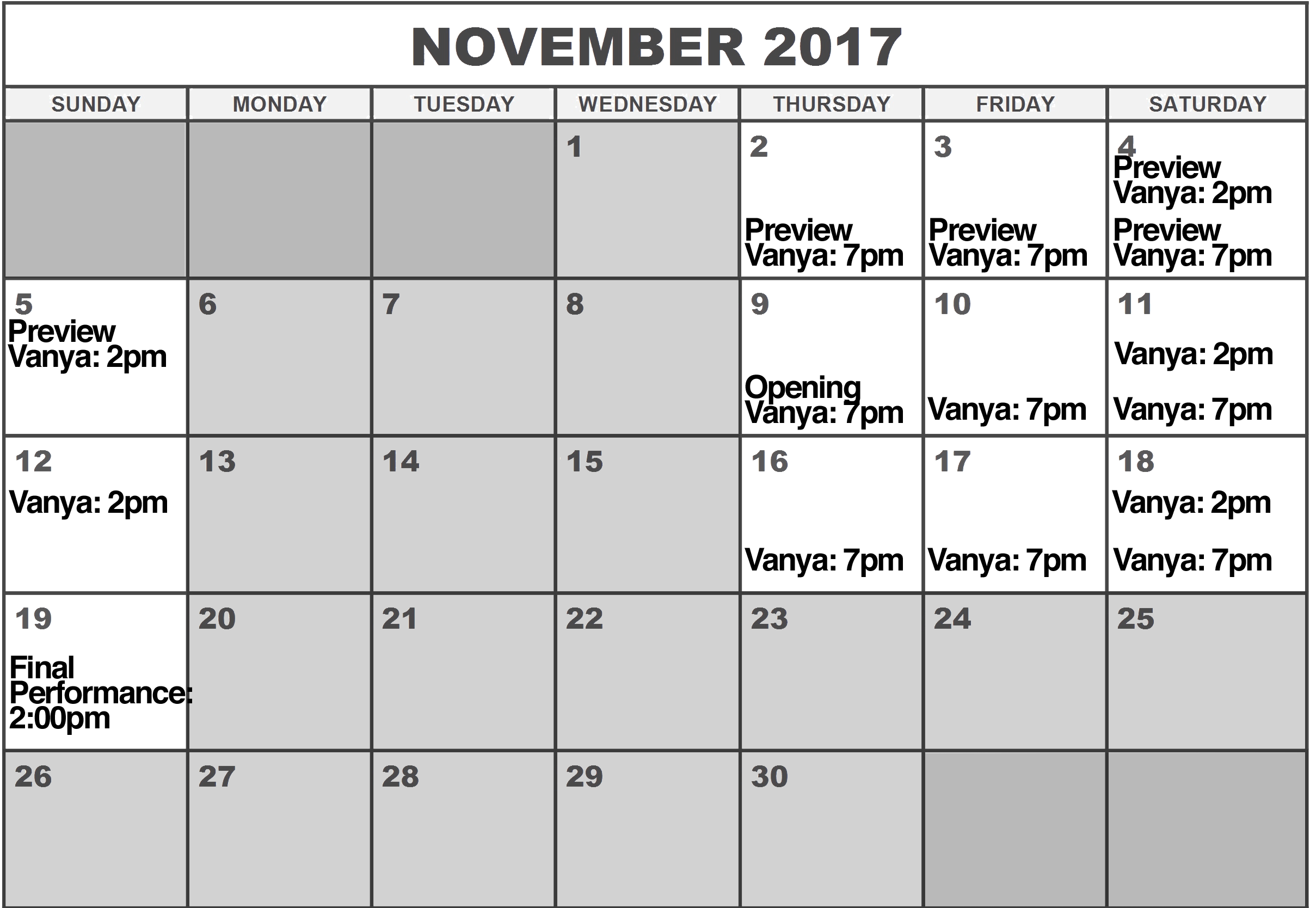 Latecomers will be seated at the discretion of the house. Please note: our balcony is closed for this production.
THEATER AND CLIMATE CHANGE is a series of performances and film followed by audience discussion with experts on the subject which will happen through the 2017-18 season beginning with AN ACTORS' ADAPTATION OF UNCLE VANYA which begins November 2 and runs for three weekends. The actors are Timothy Doyle*, Kip Gilman*, Kate T. Billingsley*, Susan Burns*, Mary Anisi*, Jim DeMarse*, Fig Chilcott*,David Amram*, Eva Cavadini, Omar Ezat, Shashwat Gupta and Daria Karic.
Anton Chekhov's play UNCLE VANYA has been developed at The Actors Studio.
Latecomers will be seated at House Manager's descretion.
Please be courteous, if you need to cancel, please do so on Eventbrite or call 212.757-0870, ext 0.
* denotes lifetime Actors Studio members.