Description
Jessica Zitter redefines what a medical hero looks like.
In a field where the default is always more procedures and more technology, Dr. Zitter's journey led her to put her patients first. What does this person love to do? Who does this person love to be with?
Dr. Zitter wrote "Extreme Measures," and is featured in Extremis, an Oscar-nominated documentary. She is an intensive care unit and palliative care doctor at Highland Hospital in Oakland, California.
Alameda Alliance for Health will kindly provide free CEUs to our community of providers at the event.
Our evening
6:00 - 7:00 -- Wine and fine refreshments
7:00 - 8:00 -- Presentation and discussion with Dr. Jessica Nutik Zitter
8:00 - 9:00 -- Panel discussion with East Bay medical experts
9:00 - 9:30 -- Book signing by Dr. Jessica Nutik Zitter
Our panel
Dr. Jessica Zitter
Dr. Claudia Landau - Chief of Geriatrics and Palliative Care of Highland Hospital
Marilyn Ababio - Director of Getting the Most Out of Life, Alameda County Health Care Services Agency
Dr. Michelle Schneidermann - Medical Director of Alameda Alliance for Health
Rabbi Shifrah Tabacman - Chaplain of Center for Elders' Independence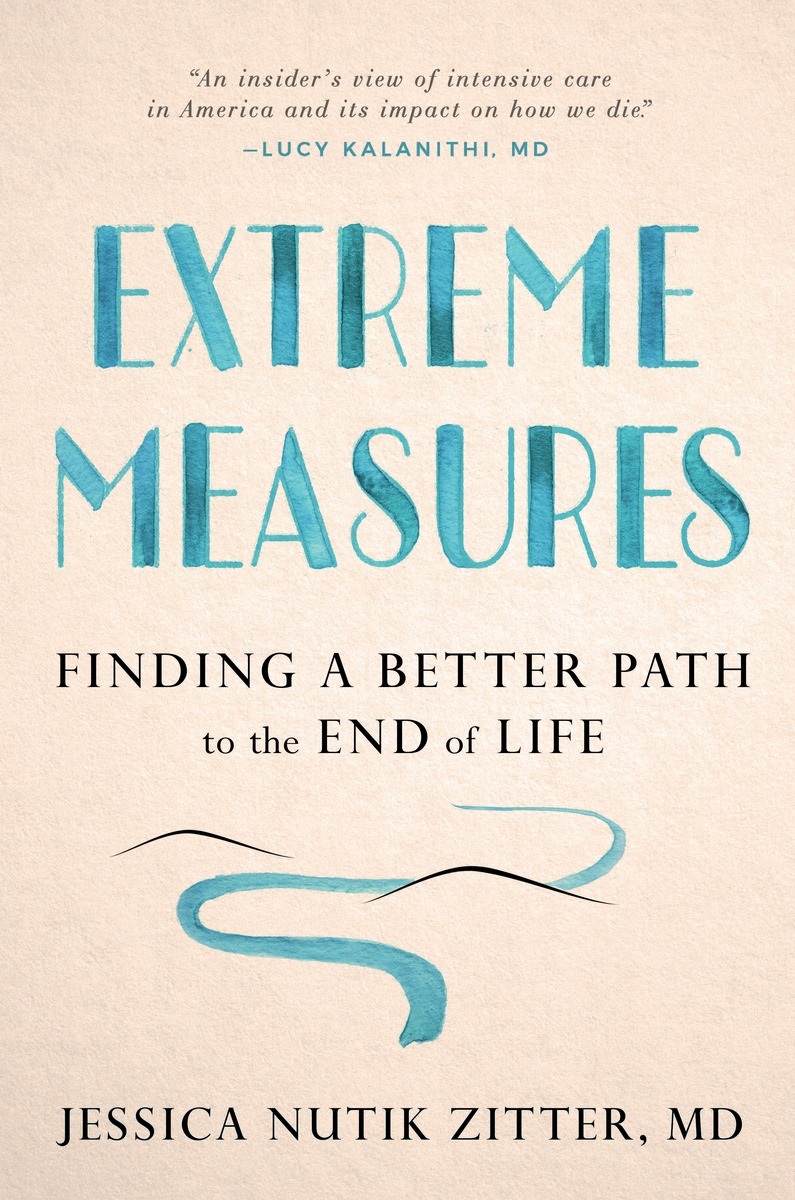 Grab your copy of Dr. Zitter's book with a premium ticket!